Wood Tabletop Collection Display Risers
2 Tier Wooden Jewelry Stands, Pine Figurine Display Risers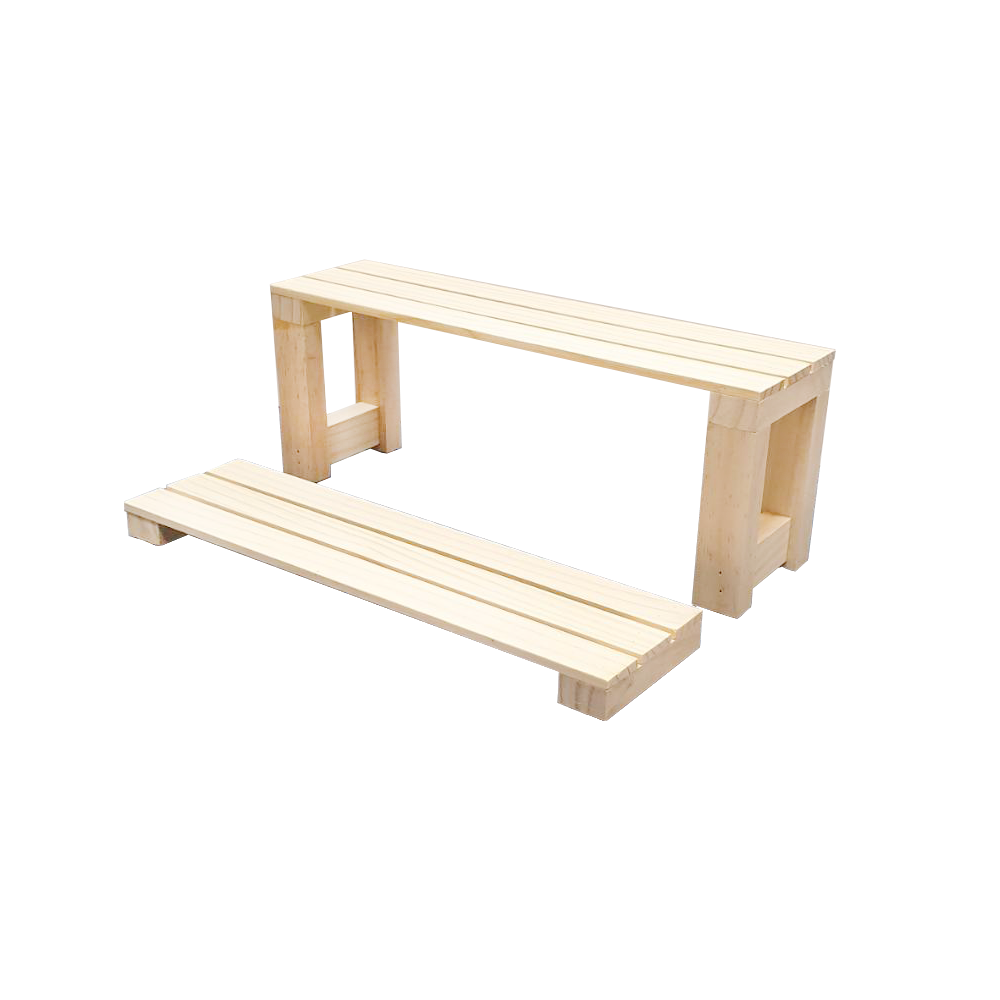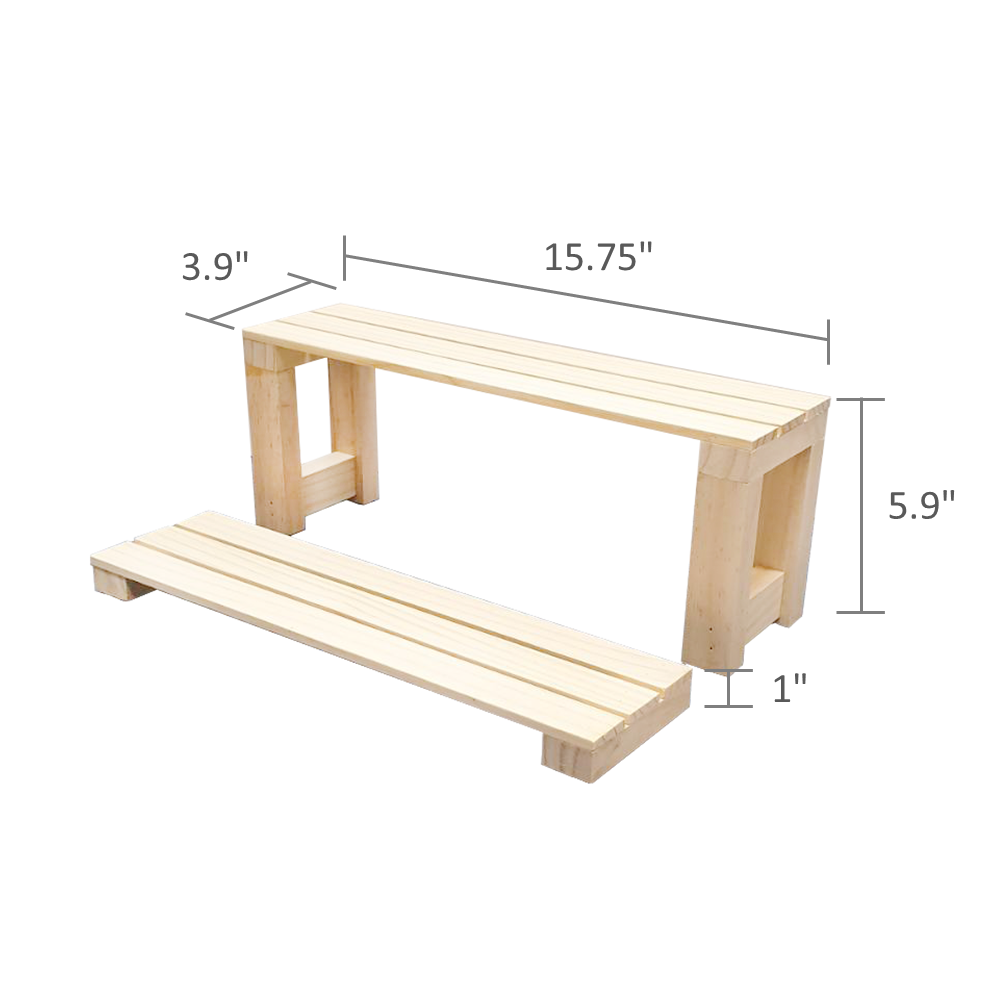 Greenjet Display Stand is a Warm Home for Your Collectibles. You have spent years making collections, and they should be displayed and enjoyed rather than stuck in a box. Put your favorite collections on Greenjet wooden display riser, your collectibles deserve to be shared and admired.
Showcasing Products on 2 Heightened Display Risers Helps You Catch the Eyes of Your Clients.
Greenjet tabletop display riser is made from pine, and the smooth natural pine finish complements with rustic decors. The 2 tier display riser stand is designed to add heights. It makes sure the focus stays on the items that you are showcasing and catches the attention of potential customers. The square display stand contains 2 various sizes of height to accommodate a wide range of items. This set can be displayed together in a tiered arrangement or can be used individually as needed. With footpads at the bottom, the pine display riser can be used on any table or countertop stably without risking damage to the surfaces.
Greenjet Tabletop Display Riser has Adequate Space to Display Your Treasured Collections.
This wooden collection display riser is versatile to display whatever comes to your mind. It elevates tabletop items such as jewelry, pottery, arts, crafts, figurines, or anything needing extra spotlight! The 4-inch wide plank also provides ample space for displaying keepsakes, candles, potted plants, rings, watches, necklaces, bracelets, earrings, eyewear, cosmetics, and other small merchandise. The wood display risers set are perfect for displaying at the trade shows, retail stores, any commercial environment, or other occasions.
Greenjet is your dependable partner.
Greenjet's products are sold worldwide. We not only provide customize-designed service but also provide fast shipping. It only takes 2 days to arrange the delivery after confirming the order. 【Shipping Information】: We use air / ocean freight shipment or express delivery services to deliver your products. 【Payment Terms】: Our main payment method is TT and Paypal. If you have any specific requirements for the payment method, feel free to contact us.
Features
【Heightened Design】Comes in 2 different heights to catch the eyes of your clients on display products.
【Versatile Uses】You can stack lightweight risers together or just display separately.
【Sufficient Space】Perfect for displaying small merchandise like jewelry, figurines, and watches.
【Made from Sturdy Pine】Smooth and natural pine texture complements rural decors.
【Feet Pads at Bottom】Non-slip legs mat can prevent the surface of the table from damage.
Specification
【Color】: Light Wood
【Size】: Large - 15.75"L x 3.9"W x 5.9"H / 40 x 10 x 15 cm, Small - 15.75"L x 3.9"W x 1.0"H / 40 x 10 x 2.5 cm
【Weight】: 2.43 pounds / 1.1 kg
【Material】: Natural Pine
【Country of Origin】: Taiwan
Photo Gallery

Movies

Display your treasured collections on Greenjet wooden display riser, your collectibles deserve to be shared and admired.

Related Products

---

Files Download

---

Read this leaflet to learn how you can stack these risers together to create different display racks.

---

---
Press Release
Save Your Chaotic Life

Bringing shelves home can somewhat save your chaotic life, but moving the heavy shelves may cause another problem. Don't worry! Our cart can help you out.

Read More

Light Up a Corner

Our end table is ideal furniture to light up a corner at home. The steel legs offer sturdy construction while the walnut finish adds warm tone to the room.

Read More

Economical Display

We provide a variety of mannequins. Either the one with hook or one with self-standing base is definitely practical for displaying clothes.

Read More