Wood Storage Box
34071 / 34072 / 34073 / 30476 / 30477 / 30478
Wooden Storage Craft Box, Pine Nesting Storage Crate Box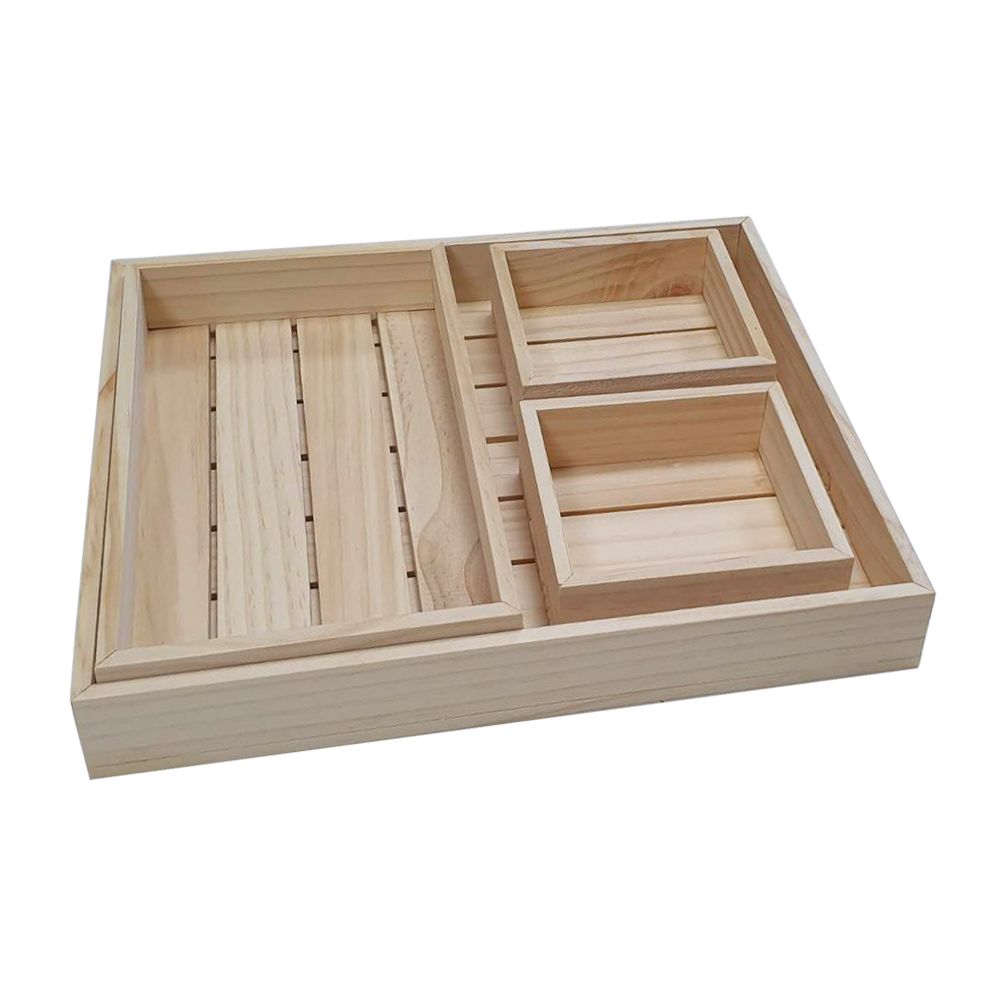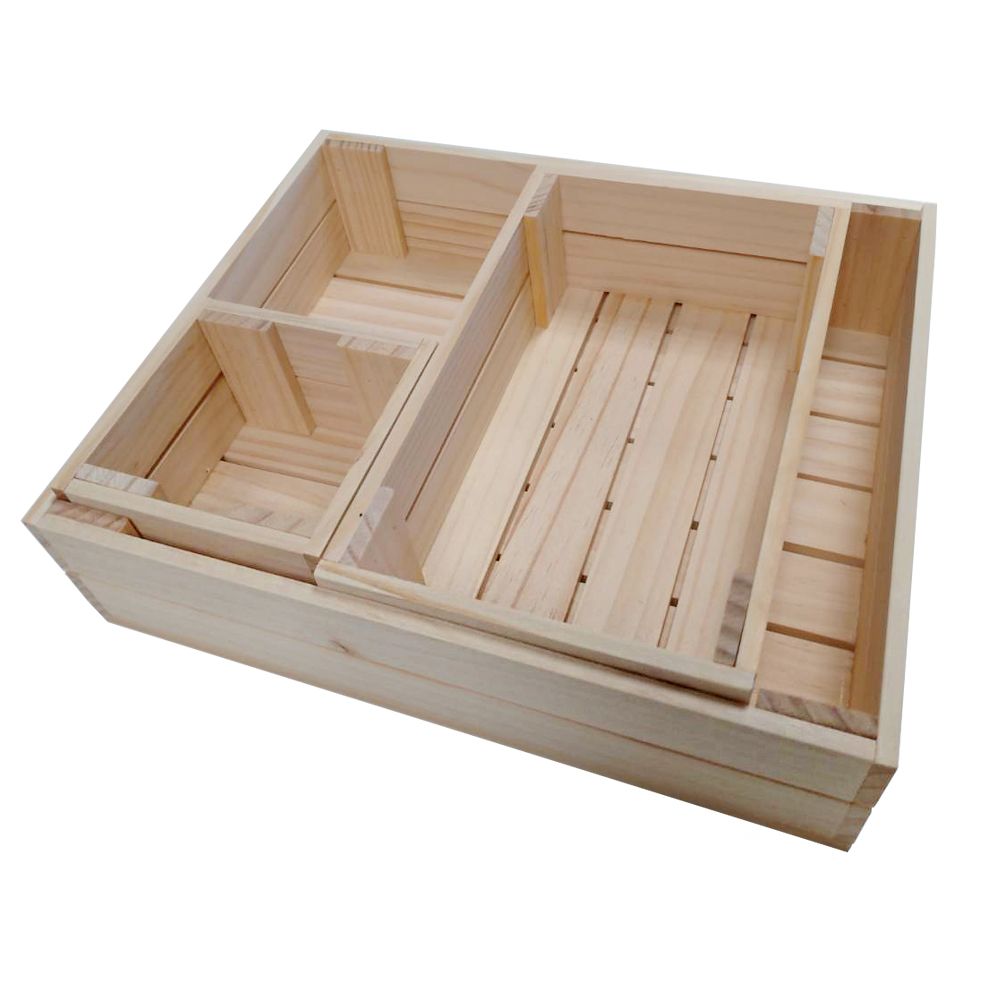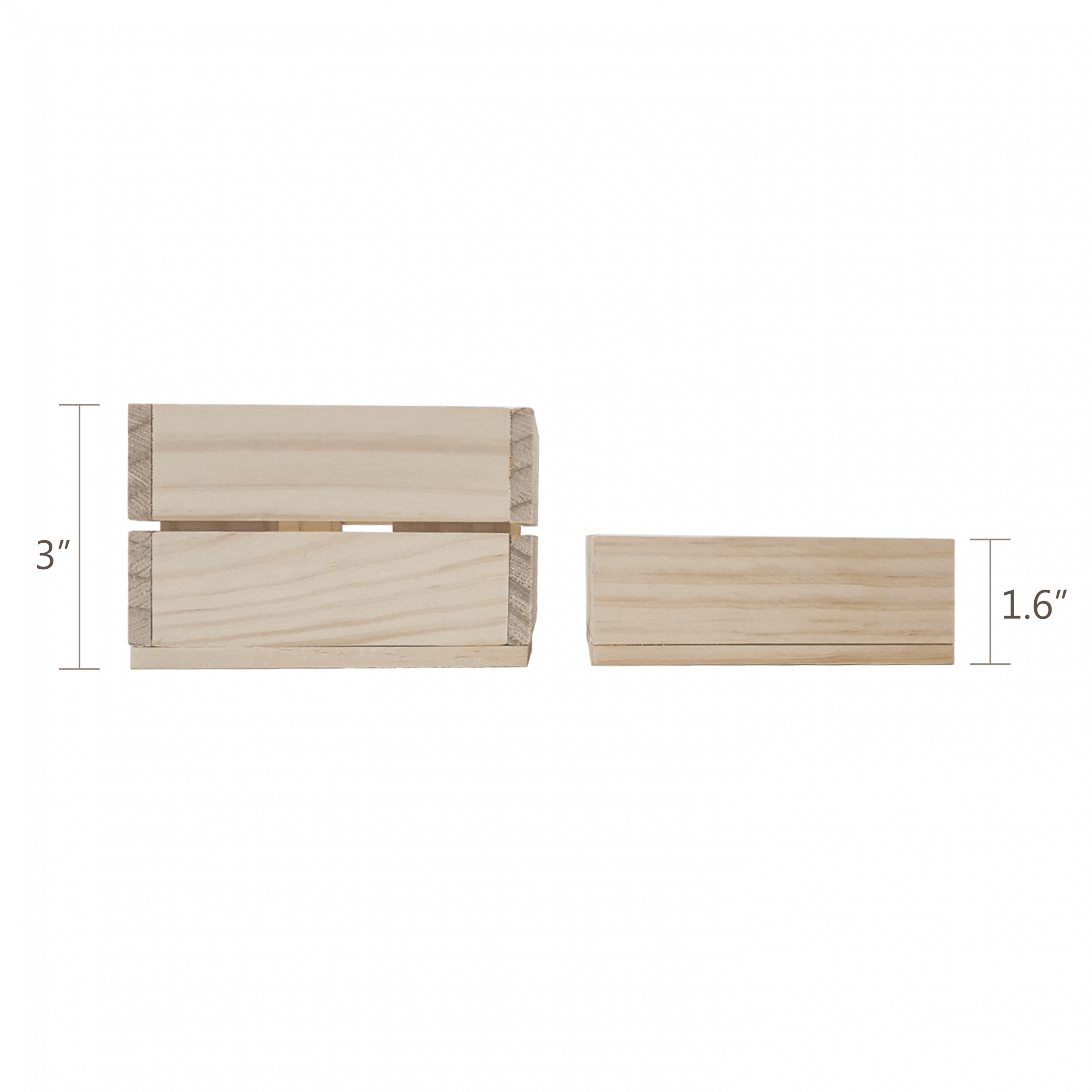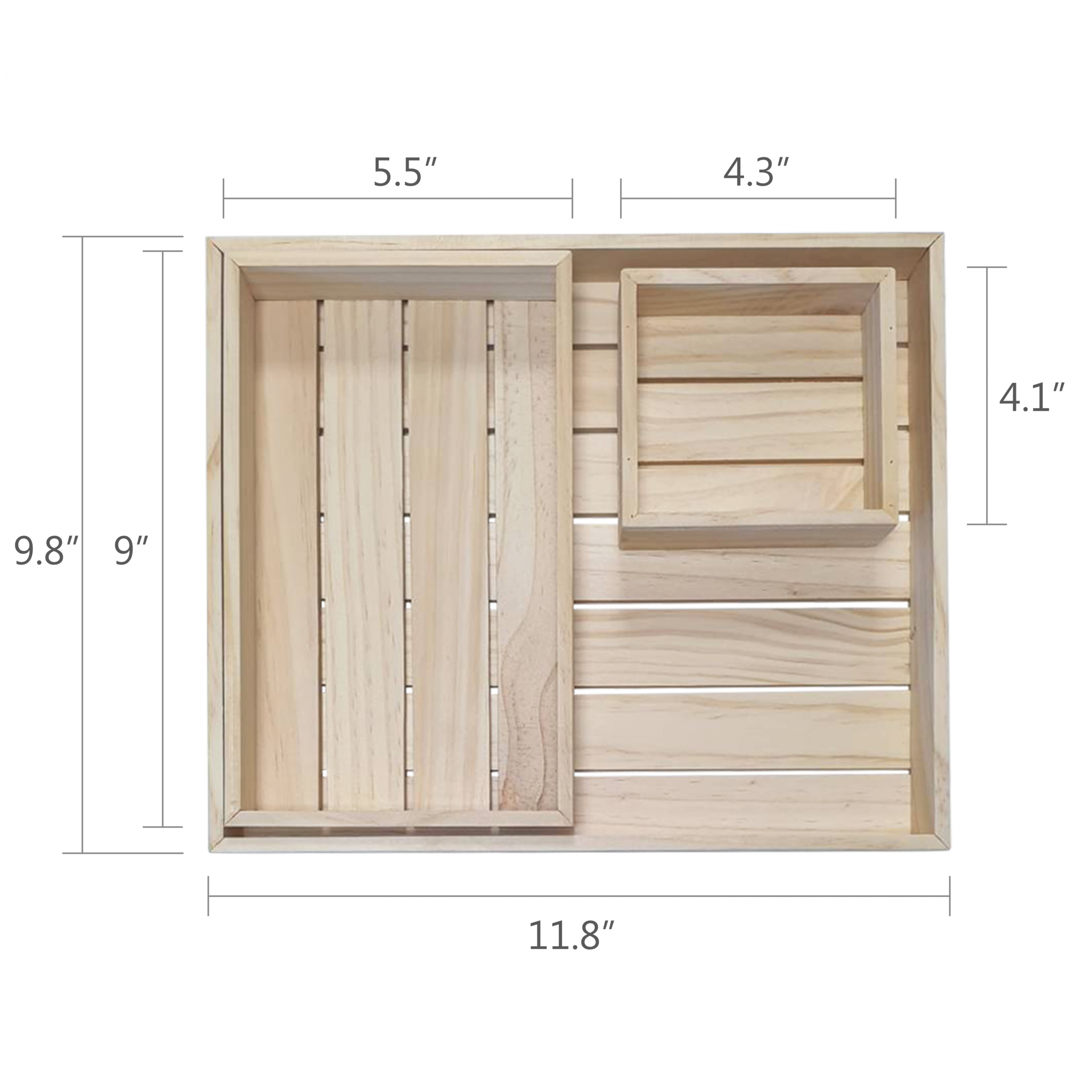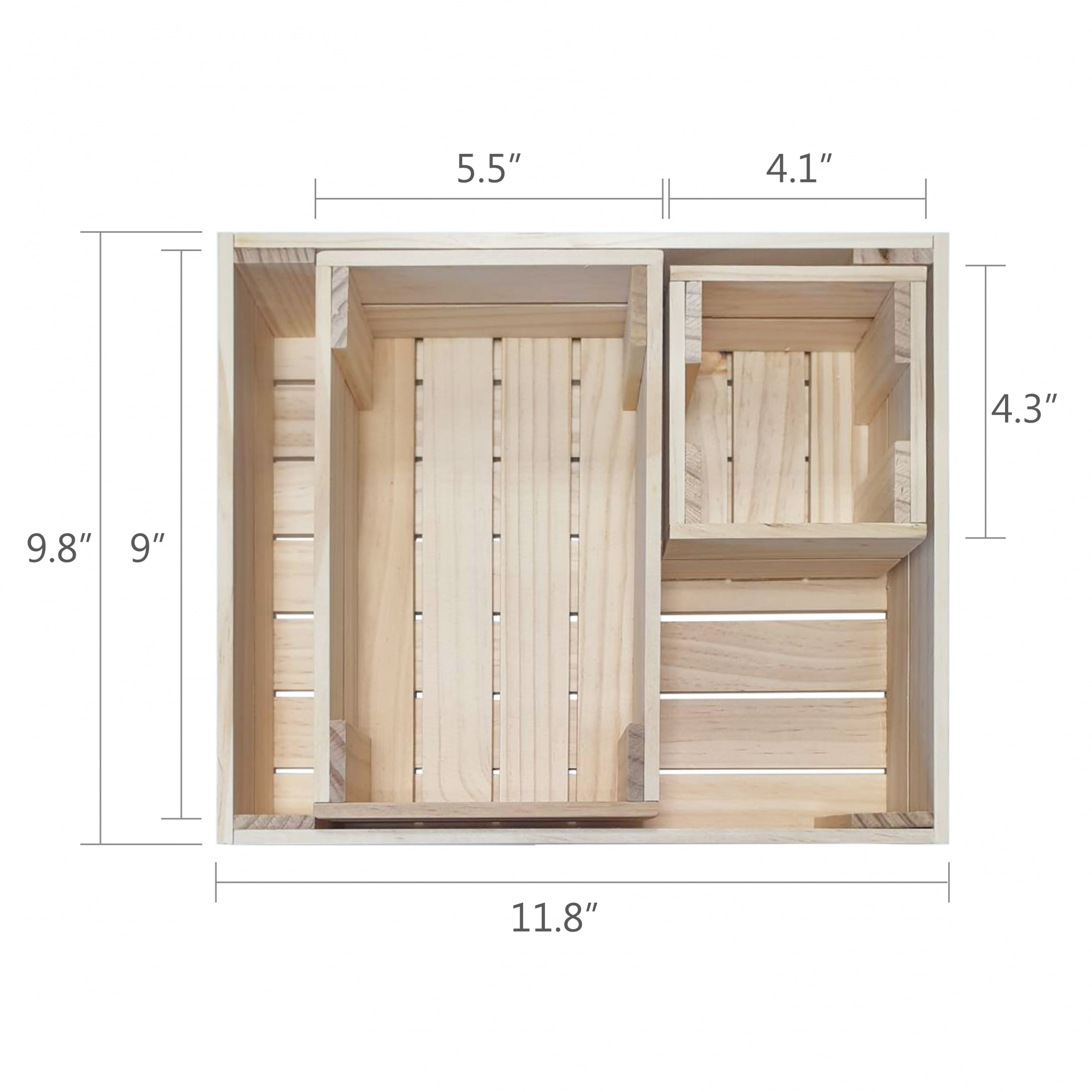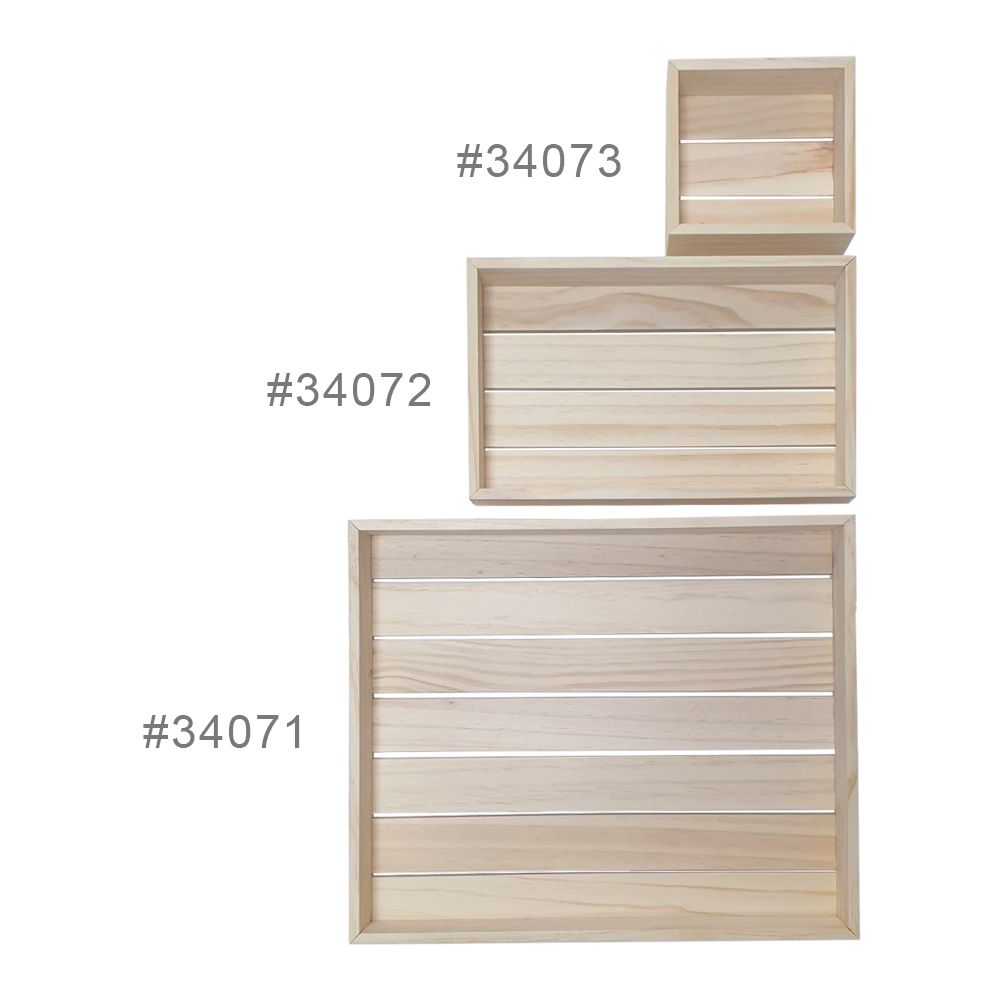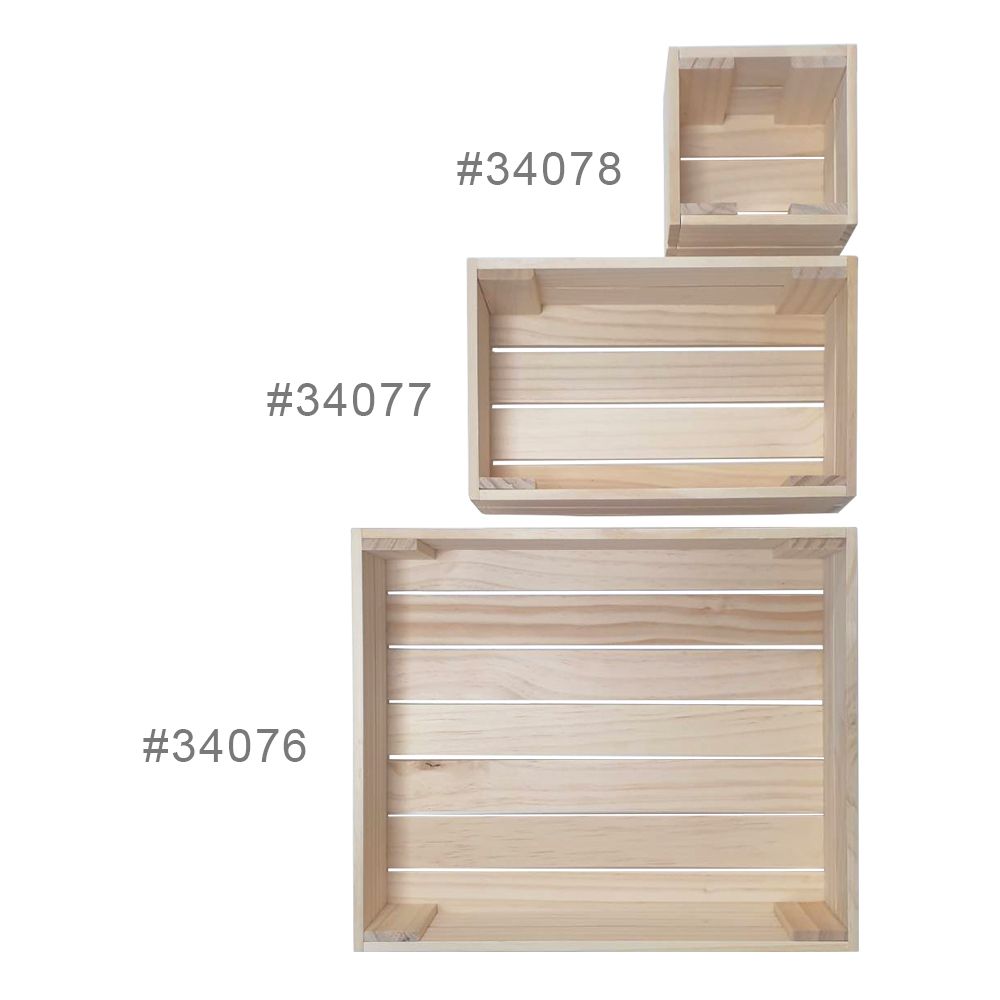 Greenjet Wood Storage Box is made from natural pine, and it has 3 different sizes and 2 heights to provide you multiple uses. The stackable design also makes these wood boxes nest neatly to each other when not in use.
Greenjet Wooden Craft Crate Provides Multiple Uses to Keep Your Items Organized
Greenjet wooden storage holder is made from natural pine; it retains wood color, features a rustic look, and is full of natural atmosphere. These wooden nesting storage boxes can be used to store your collections or display decorations to keep your items organized. You can paint, stain, draw, embellish and pyrography on the smooth surface with your favorite color to make unique handicrafts. The stackable design allows you to store these nesting craft crate container with ease by simply placing the smaller box neatly inside the larger one, so you can save space when not in use. The unfinished wood nesting boxes come in 3 different sizes and 2 heights, and each one has versatile uses:
Big
Medium
Small
Big
Medium
Small
SKU
#34071
#34072
#34073
#34076
#34077
#34078
Size
11.8" x 9.8"
9" x 5.5"
4.3" x 4.1"
11.8" x 9.8"
9" x 5.5"
4.3" x 4.1"
Weight
0.7 lb
0.4 lb
0.2 lb
1 lb
0.6 lb
0.3 lb
Height
1.6 inch
3 inch
Short
High
Greenjet Small Wood Storage Craft Box #34073, #30478
The square wooden storage container is not only ideal for drawer organizers but also jewelry storage, gift basket, wedding and event decoration.
Greenjet Wood Nesting Serving Trays #34071, #34072
The rectangle nesting tray is perfect for safely transporting food and drinks, so you can carry multiple items at once. You can use it to serve meals and wine; or it can be a catchall tray stored remotes, keys, and candles at an entryway. The larger pine breakfast serving tray provides spacious portability. You can bring a loved breakfast in bed; bring along to a picnic at the park or lake; or serve guests snacks and beverages at your party.
Greenjet Wood Storage Crate Box #34076, #34077
The nesting storage crate is perfect for containing loose items like toys and games, featuring a nice complement to shelving. They help keep books, magazines, potted plants, pottery, and craft supplies stored. You can also store kitchen utensils, sort bathroom toiletries, and organize CDs or letters.
Greenjet is your dependable partner.
Greenjet's products are sold worldwide. We not only provide customize-designed service but also provide fast shipping. It only takes 2 days to arrange the delivery after confirming the order. 【Shipping Information】: We use air / ocean freight shipment or express delivery services to deliver your products. 【Payment Terms】: Our main payment method is TT and Paypal. If you have any specific requirements for the payment method, feel free to contact us.
Features
【Multiple Sizes】Come in 3 different sizes and 2 heights and each one has different uses.
【Stackable Design】These wood boxes can nest neatly to each other when not in use.
【Made from Sturdy Pine】Smooth and natural pine texture complements country decors.
【Create Artwork】You can paint these pine boxes to make your unique crafts.
【Versatile Uses】Can be used to store or display your items, and also suitable for holiday decoration.
Specification
【Color】: Light Wood
【Material】: Natural Pine
【Country of Origin】: Taiwan
Photo Gallery

Movies

Greenjet Wood Storage Box has 3 different sizes and 2 heights to provide you multiple uses.

Related Products

---

Files Download

---

Read the instruction to learn Greenjet boxes have 3 different sizes and 2 heights to provide versatile uses.

---

---
Press Release
Save Your Chaotic Life

Bringing shelves home can somewhat save your chaotic life, but moving the heavy shelves may cause another problem. Don't worry! Our cart can help you out.

Read More

Light Up a Corner

Our end table is ideal furniture to light up a corner at home. The steel legs offer sturdy construction while the walnut finish adds warm tone to the room.

Read More

Economical Display

We provide a variety of mannequins. Either the one with hook or one with self-standing base is definitely practical for displaying clothes.

Read More