Revolving Countertop Display Rack
22190
Tabletop Display, Counter Display Stand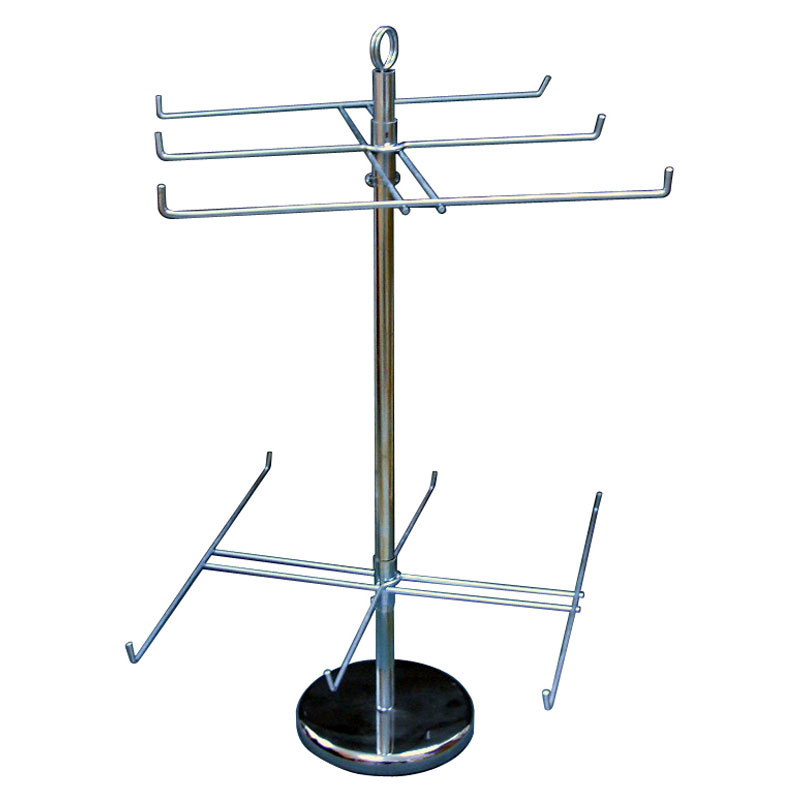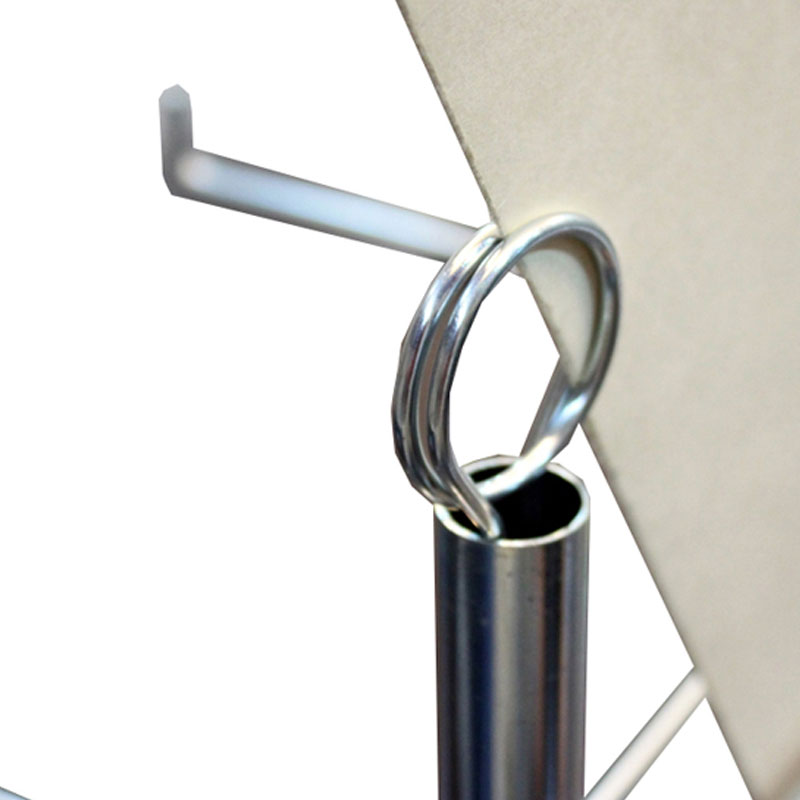 Using Greenjet's revolving countertop display rack is the best way for you to display smaller hanging merchandises, such as necklaces, candies, and souvenirs. Hung on our countertop display rack, the displayed necklaces will not entangle with each other anymore! What's more, you can place our revolving display rack at your point of purchase locations to encourage impulsive purchase. After all, customers have nothing to do while waiting for checkout, and therefore pay more attention at the goods on your tabletop display.

Above Greenjet's revolving countertop display rack is a coil sign holder. You can place any signs such as advertisements or logos on it to grab your customers' attention. The two rotating tiers with 6 long pegs on each tier create enough spaces for you to display your goods. The revolving display rack can turn a full 360 degree, allowing your clients to view all the merchandise clearly from various angles.

Greenjet is your best choice.
Greenjet's products are sold worldwide. We not only provide customize-designed service, but also provide fast shipping. It only takes 2 days to arrange the delivery after confirming the order.
【Shipping Information】: We use air / ocean freight shipment or express delivery services to deliver your products.
【Payment Terms】: Our main payment method is TT and Paypal. If you have any specific requirement for payment method, feel free to contact us.
Features
Base diameter is 7-1/2 inches and the height is 29 inches. Suitable size for countertops.
Pegs are spaced 7-1/2" apart and tiers are 12" apart. Each peg is 7-1/4" long.
A coil holder on top of display rack securely keeps your advertisements and make them visible.
Specification
【Color】: Chrome
【Size】: Base - 25" H with 26" dia, Pegs - 6" L with Spaced 7-1/2" apart
【Material】: Steel
【Surface Treatment】: Chrome Plated
【Country of Origin】: Taiwan
Photo Gallery

Related Products

22314

---

Greenjet's floor spinner display rack has four open baskets to keep your merchandise visible and accessible for your customers. Each tier can spin independently for customers' convenience. Each basket can be adjusted and fixed at different height according to individual needs. 22" basket provides ample space for accommodating a variety of products that failed to be hung like stuffed toys, knickknacks, balls, packaged food and pillows. A coil holder is on the top of this floor spinner for advertisements.Our floor spinner rack is made of steel and finished with black coating. With simple structure and classy black color, it is easy to blend with other fixtures. This wire spinner rack has a cross base, which provides enough support and stability for your products. The spinning display rack is an inexpensive solution for displaying promotional, seasonal and closeout items.Greenjet is your best choice. Greenjet's products are sold worldwide. We not only provide customize-designed service, but also provide fast shipping. It only takes 2 days to arrange the delivery after confirming the order. 【Shipping Information】: We use air / ocean freight shipment or express delivery services to deliver your products. 【Payment Terms】: Our main payment method is TT and Paypal. If you have any specific requirement for payment method, feel free to contact us.

---

---

Files Download

---
Press Release
Save Your Chaotic Life

Bringing shelves home can somewhat save your chaotic life, but moving the heavy shelves may cause another problem. Don't worry! Our cart can help you out.

Read More

Light Up a Corner

Our end table is ideal furniture to light up a corner at home. The steel legs offer sturdy construction while the walnut finish adds warm tone to the room.

Read More

Economical Display

We provide a variety of mannequins. Either the one with hook or one with self-standing base is definitely practical for displaying clothes.

Read More