Male Display Mannequin Torso for Counter
28728 / 28729
Male Mannequin for Sale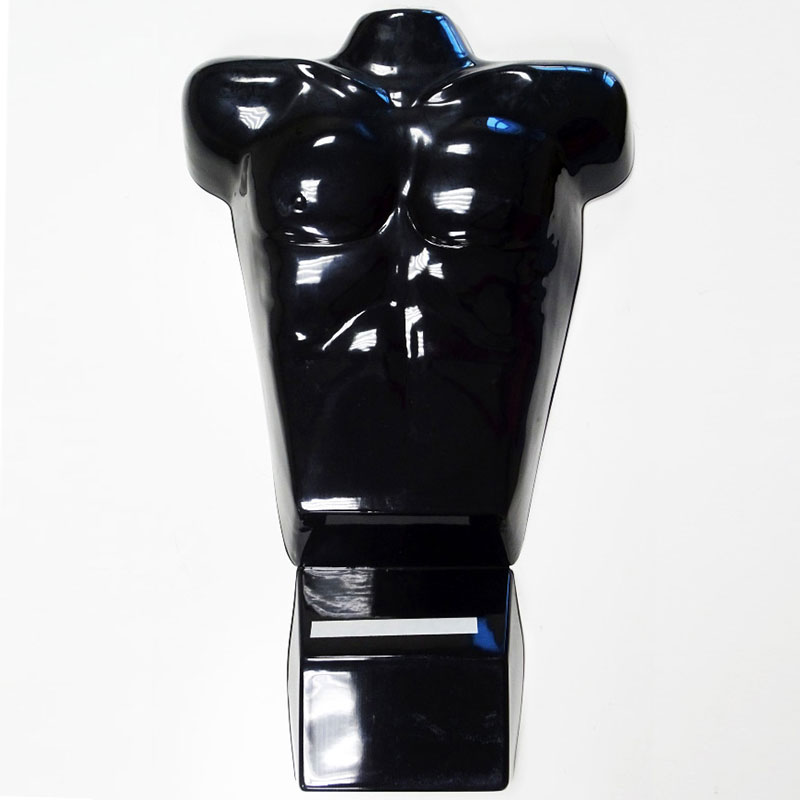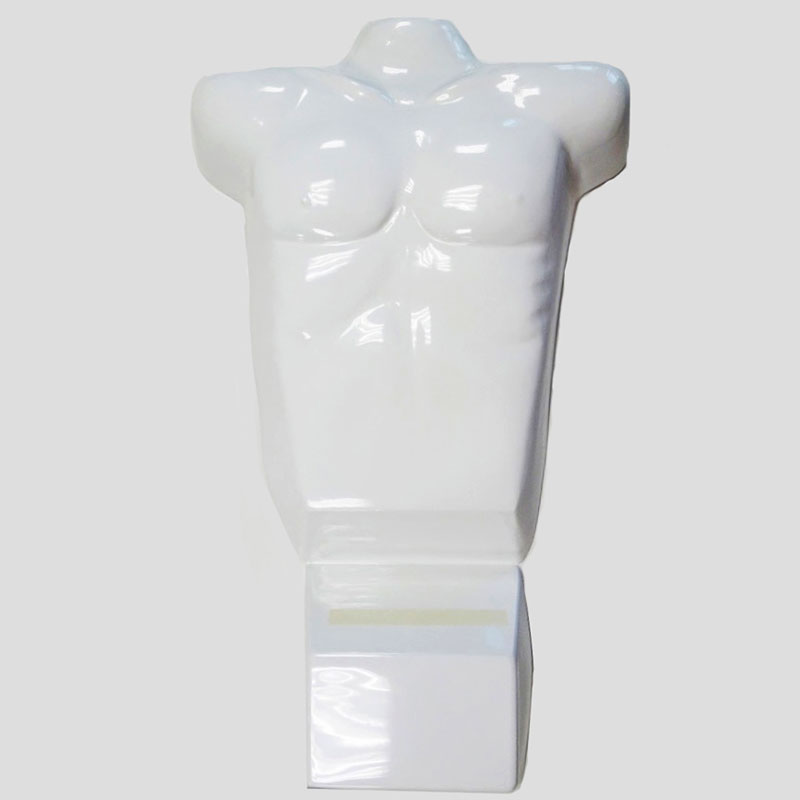 Greenjet's male display mannequin torso is especially suitable for trade shows displays because it is lightweight and sturdy. It is made of shatterproof plastic, thus, you don't have to worry about damaging it when carrying it from one place to another. Our display mannequin torso is easy to set up. When putting the clothes on this male torso you can easily catch customers' attention in contrast to just stacking them on the table, and thus will increase the chance of selling your products.
Greenjet is your reliable partner.
Greenjet's products are sold worldwide. We are a professional homeware supplier to offer you from small purchases to bulk purchases. We not only provide customize-designed service but also provide fast shipping. It only takes 2 days to arrange the delivery after confirming the order. For more details, you can check out our catalog below. We use air / ocean freight shipment or express delivery services to deliver your products. And our main payment method is TT and Paypal. If you have any specific requirements for the payment method, feel free to contact us.
Features
Our male display torso has a self-standing base.
The male display torso can stand firmly on the counter.
Greenjet display mannequin torso is made in shiny black or white finish.
The male form is made from flexible shatterproof plastic and features an open-back shell.
Economy men form is an economical and effective way to display your T-shirts.
Specification
Color: Black, White
Size: Fits Small - Large Sizes Men's Clothing
Material: Plastic
Country of Origin: Taiwan
Related Products

28709 / 28712

---

Greenjet's male mannequin form is specially designed to display male top clothes such as a T-shirt, polo and shirts. Our male form is made of shatterproof plastic, thus, it is durable and sturdy. With a half-round and open-back plastic shell, Greenjet's plastic male form allows you to stack them together well without causing any damages. Therefore, it is not only suitable for store displays but also for garage sales displays. Besides, when not in use, Greenjet's mannequin body will not take up many spaces in your storage room.

---

28714 / 28715

---

Greenjet's plastic hanging male mannequin torso is an economical and effective way for you to showcase male Top and Bottom Clothes. It is especially suitable for those who are opening a store online because it can show your merchandise perfectly in the picture. What's more! Our plastic mannequin torso will not take up too many of your workspaces. Greenjet's hanging mannequin torso features a half-round, open-back plastic shell that allows clothing to be pinned. Our hanging male torso can either lie in flat display walls or use as a freestanding unit.

---

---
Press Release
Save Your Chaotic Life

Bringing shelves home can somewhat save your chaotic life, but moving the heavy shelves may cause another problem. Don't worry! Our cart can help you out.

Read More

Light Up a Corner

Our end table is ideal furniture to light up a corner at home. The steel legs offer sturdy construction while the walnut finish adds warm tone to the room.

Read More

Economical Display

We provide a variety of mannequins. Either the one with hook or one with self-standing base is definitely practical for displaying clothes.

Read More