9 Tips to Choose Your Own 3 Tier Rolling Storage Cart
2020/01/08
Greenjet
Are You Troubled with Choosing What Kind of Rolling Cart? Let Greenjet Tell You 9 Ways to Pick!
1.【Spacious Storage Capacity】- each basket measures 16.9 x 14.2 x 3.9 inches 2.【Sturdy and Durable Construction】- made of durable steel frames and mesh baskets 3.【Easy to Transport】- 4 heavy duty casters 4.【Lockable Brakes】- don't worry to get out of control 5.【Suitable for Everywhere】- kitchen, bedroom, bathroom, laundry, office, etc. 6.【Simple Appearance】- classic black & white 7.【Quick to Assemble】- only takes 10 mins to install, all necessary components included 8.【Easy Access】- more transparency to allow easier access to your items 9.【Grid Design】- perfect for wet places because it can stimulate air flow Go check on Greenjet
Amazon
Store right now to learn more detailed information on Greenjet 3 Tier Rolling Utility Cart.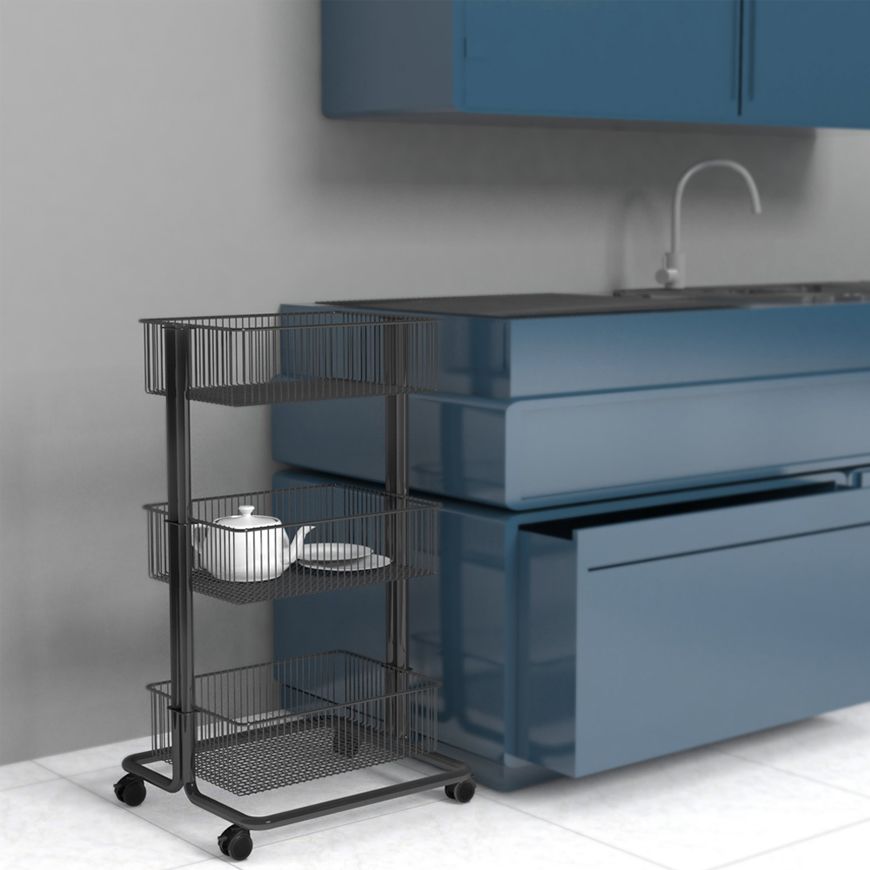 Products

31011

---

Greenjet 3 Tier Storage Cart provides optimal space for holding clothes, toiletries, arts, crafts, toys, reading materials, foods, home decorations, and more. Greenjet 3-tier utility cart is highly durable by virtue of its robust powder-coated steel frame and has 3 spacious mesh basket shelves, ensuring you a long-lasting use. Its white color and simple design make this cart stylish and classic. This cart has mobile versatility to any operation such as office, restaurants, factory and more.

---

31010

---

Greenjet 3 Tier Rolling Cart provides optimal space for holding clothes, toiletries, arts, crafts, toys, reading materials, foods, home decorations, and more. It creates various storage solutions for your daily life. Greenjet 3-tier rolling storage cart is highly durable by virtue of its robust powder-coated steel frame and has 3 spacious mesh basket shelves, ensuring you a long-lasting use. Its black color and simple design make this cart stylish and classic.

---

---
Press Release
Save Your Chaotic Life

Bringing shelves home can somewhat save your chaotic life, but moving the heavy shelves may cause another problem. Don't worry! Our cart can help you out.

Read More

Light Up a Corner

Our end table is ideal furniture to light up a corner at home. The steel legs offer sturdy construction while the walnut finish adds warm tone to the room.

Read More

Economical Display

We provide a variety of mannequins. Either the one with hook or one with self-standing base is definitely practical for displaying clothes.

Read More