G+ Life Kitchen Noodle Strainer Basket with Wood Handle
52010
Stainless Steel Mesh Pasta Basket, Kitchen Food Strainer with Hook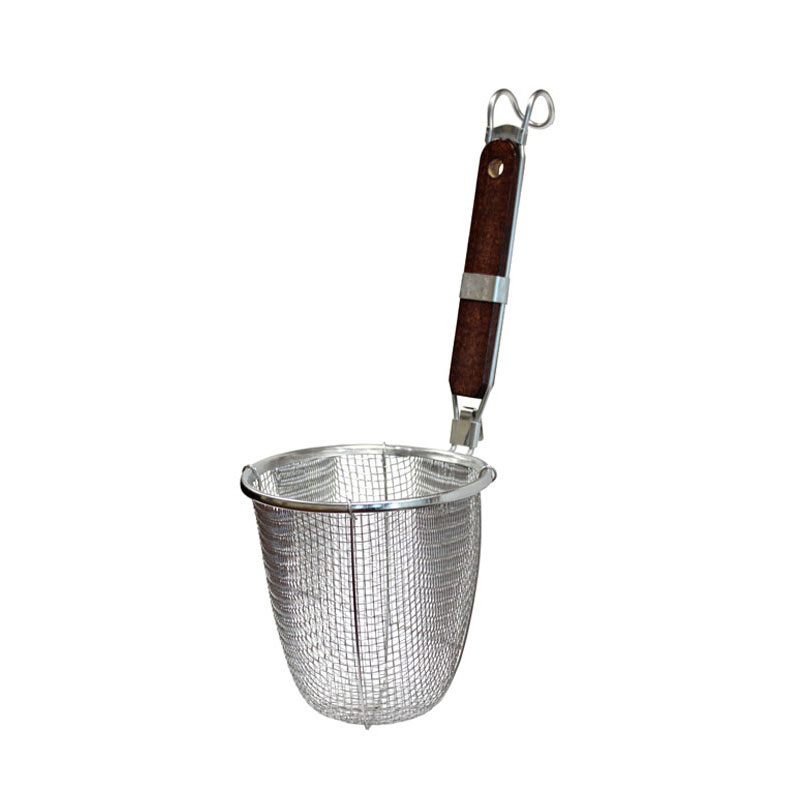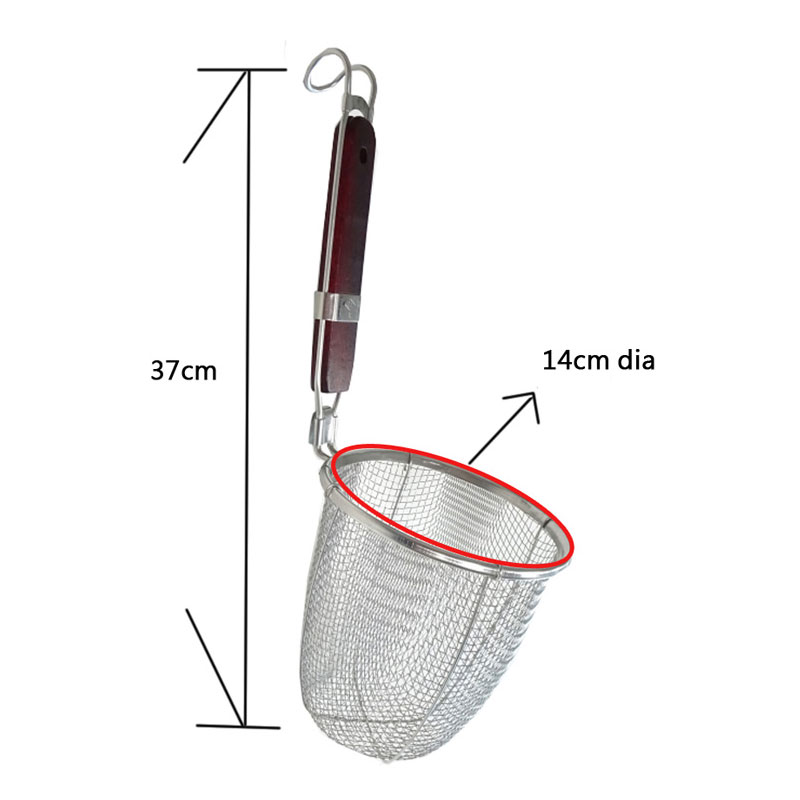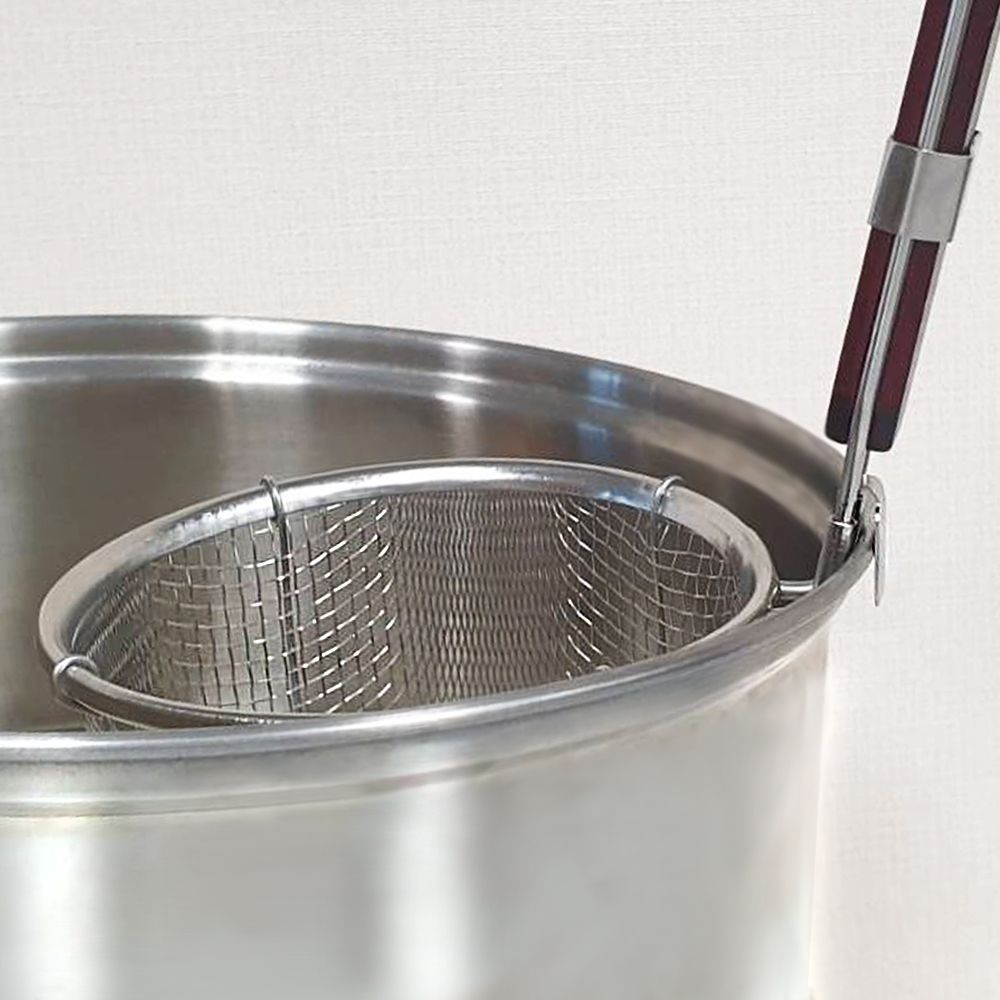 Greenjet mesh strainer basket is designed for rinsing, straining, sifting, steaming, blanching, washing, par boiling, reheating, and even deep-frying. It is an essential kitchen tool for preparing Asian food like Japanese ramen, soba, udon, Vietnamese noodle, Chinese dumpling and hot pot.
A must-have kitchen utensil for every home!
The mesh sieve design is also small enough to strain beans and diced carrots, so it's definitely a good helper in the kitchen! The noodle strainer basket is made from food-grade sturdy stainless steel 304, featuring guaranteed quality and durable construction. It will be a perfect gift for someone who loves to cook!
Deep round open basket with wire frame measures 5.5 inches diameter and 14.5 inches long overall length. Its long wooden stay-cool handle not only keeps your hands away from the heat but also makes comfortable touch. You can hang this kitchen mesh food skimmer on the wall with the hole in the handle to keep it dry and clean, and it also includes a hanging hook to set the basket against a pot.
Greenjet is Your Best Choice.
Greenjet's products are sold worldwide. We are a professional homeware supplier to offer you from small purchases to bulk purchases. We not only provide customize-designed service but also provide fast shipping. It only takes 2 days to arrange the delivery after confirming the order.
【Shipping Information】: We use air / ocean freight shipment or express delivery services to deliver your products.
【Payment Terms】: Our main payment method is TT and Paypal. If you have any specific requirements for the payment method, feel free to contact us.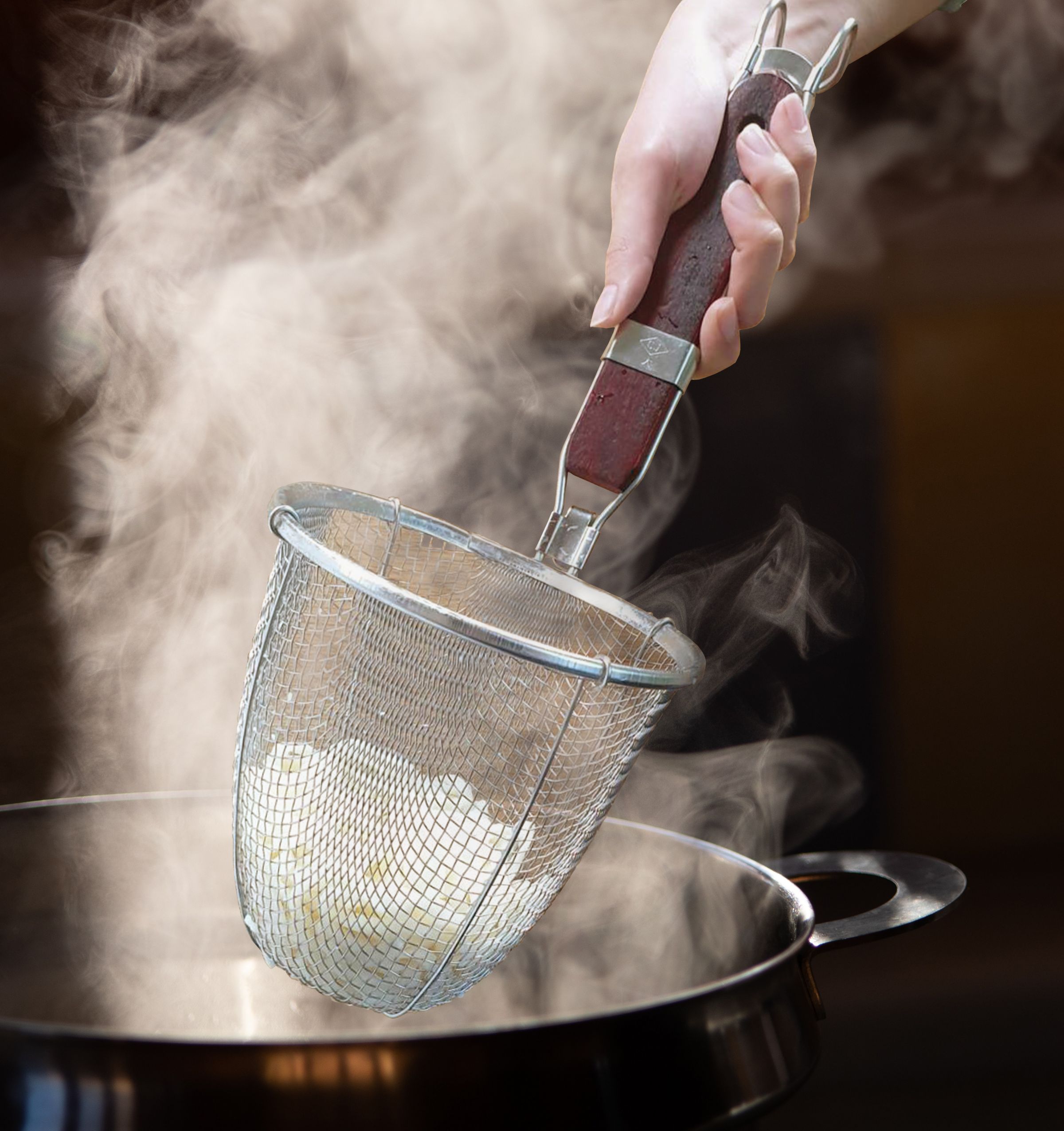 Features
【Multi-Purpose Use】Safely scoop up food and ideal for draining vegetables, pasta, spaghetti, noodles, egg, and dumplings from hot oil or boiling water.
【Food Grade Material】Made from sturdy food grade high-quality stainless steel for safe cooking.
【Hook Design】Can be conveniently hanged on a pot during cooking or stored away easily when not in use.
【Heat-Resistant Wood Handle】9 inch long wooden handle with smooth surface for easy handling with hot food and keep your hands flexible.
【Deep Round Mesh Basket】Allow quick draining and securely holding foods while transferring and serving foods.
Specification
【Color】: Silver, Dark Brown
【Size】: 37"L, 14 cm dia.
【Weight】: 0.4 lb / 0.2 kg
【Material】: Stainless Steel
【Country of Origin】: Taiwan
Notices
Please do not put in dishwasher or dish dryer machine.
You can soak this cooking mesh colander in the warm, soapy water to loosen any residue.
A bristle brush or an old, sterilized toothbrush is good enough to remove any stuck debris.
This item is available on Amazon(US & AU), and you can check it on the shop page.
Photo Gallery

Movies

Noodle Strainer Basket - In this video, we are going to show you some features of it.

Related Products

---

Files Download

---

Read this guide to learn how you can maintain the noodle strainer basket.

---

---
Press Release
Save Your Chaotic Life

Bringing shelves home can somewhat save your chaotic life, but moving the heavy shelves may cause another problem. Don't worry! Our cart can help you out.

Read More

Light Up a Corner

Our end table is ideal furniture to light up a corner at home. The steel legs offer sturdy construction while the walnut finish adds warm tone to the room.

Read More

Economical Display

We provide a variety of mannequins. Either the one with hook or one with self-standing base is definitely practical for displaying clothes.

Read More