3 Tier Folding Wood Plant Stand
35011
3 Layer Detachable Flower Pot Rack, Wooden Foldable Camping Storage Shelf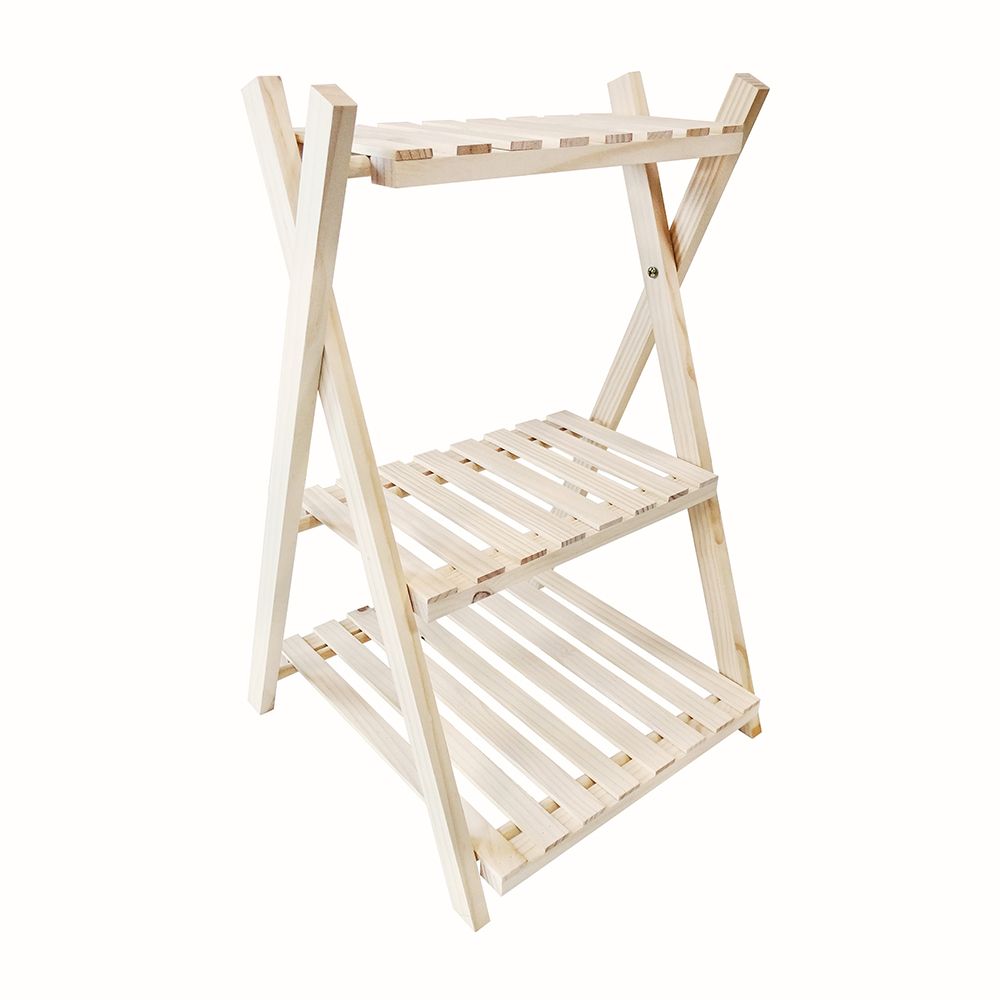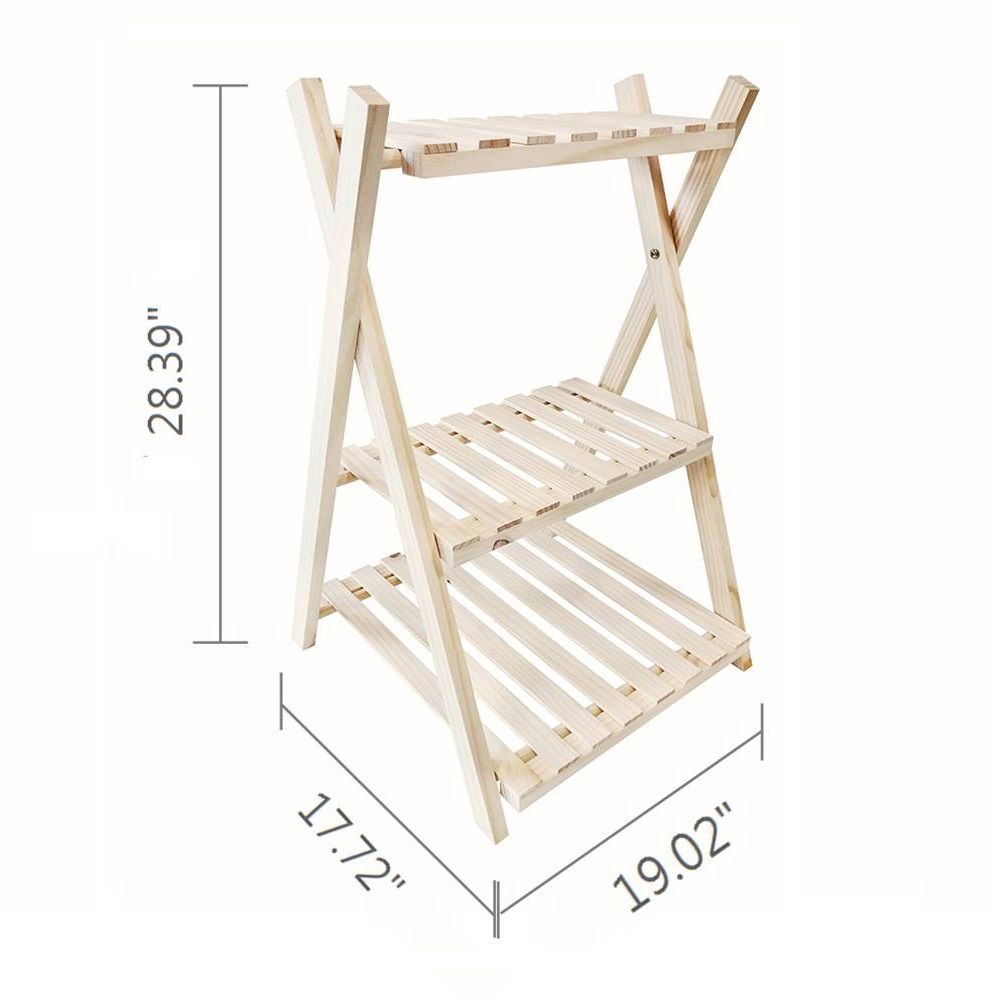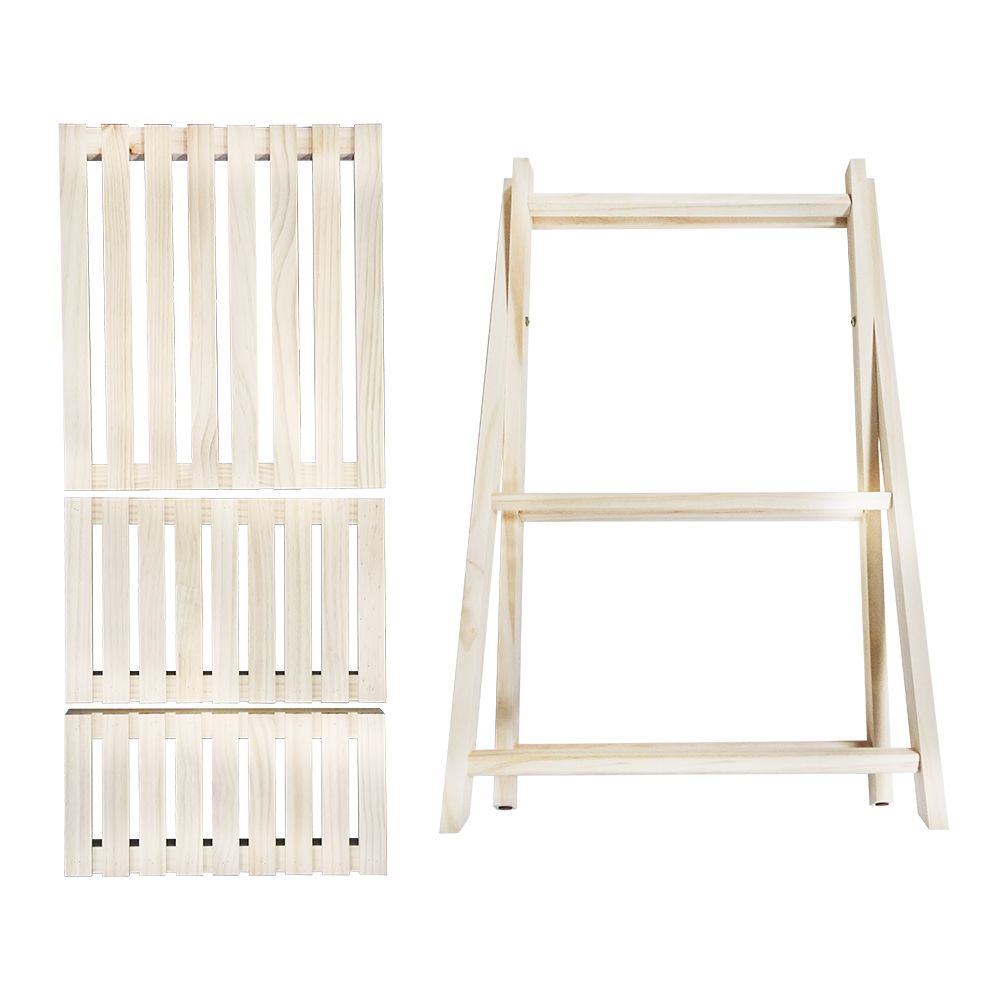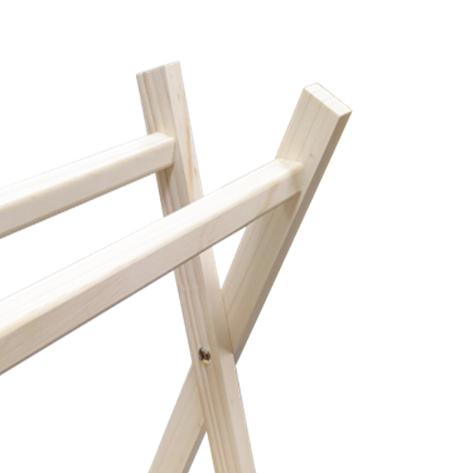 Greenjet 3 tier pine flower rack is made from natural pine, and it has a durable construction. Also, its fine wood texture is a perfect match for all plants. The hollow-out design of the slatted panels ensures good light, water drainage, and ventilation, which is good for plant growth. The space between 3 panels has 2 different heights, so it provides ample room for potted plants of different heights. This flower storage holder helps you to place plants vertically to maximize space use.
Greenjet Portable and Detachable Pine Shelf Saves and Maximizes Your Space.
This portable wood ladder is easy to move because it has lighter weight. When you don't use the stand, it can be folded quickly for storage and save space. So stop carrying heavy tables when you go camping, and bring this wood foldable shelf with you to replace it! You don't have to use any tools to install, just unfold it, and put on at least 1 panel, and it can be freestanding immediately. Due to the detachable feature, you can put the plant hangers or other garden tools on the upper 4 hanging rods. Besides, it's also a tabletop display rack at a trade show because its height is just fitting.
Greenjet 3 Tier Folding Rack Creates Multiple Uses for Your Daily Life.
This practical wood stand has versatile uses. It can display a variety of potted plants, handicrafts, candles. What's more, it can be a storage shelf in the bedroom or a shoe rack at the front porch. It's not only suitable for indoor but also outdoor like the patio, balcony, courtyard, and garden. You can also use this wood holder to store hats, sunglasses, keys, gloves at the entryway to make it more convenient when you go out.
Greenjet is your reliable partner.
Greenjet's products are sold worldwide. We not only provide customize-designed service but also provide fast shipping. It only takes 2 days to arrange the delivery after confirming the order. 【Shipping Information】: We use air / ocean freight shipment or express delivery services to deliver your products. 【Payment Terms】: Our main payment method is TT and Paypal. If you have any specific requirements for the payment method, feel free to contact us.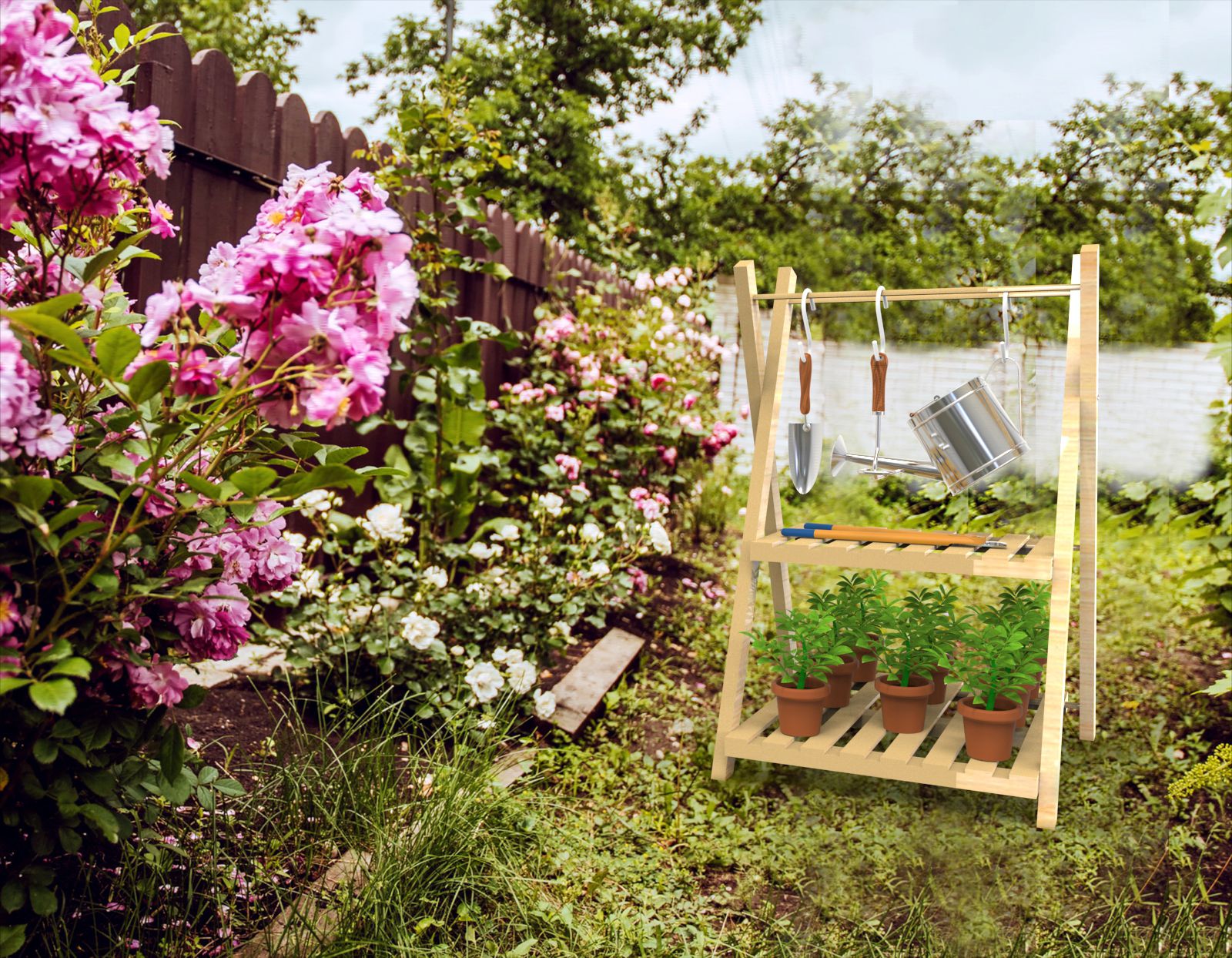 Features
【Environment Friendly】Made from renewable and sturdy Pine which has a natural clear wood texture.
【Multifunctional usage】It can be flower display stand, shoe rack, camping storage shelf, ect.
【Foldable Design】Light weight Pine material makes it easy to store, carry, and save space.
【No need to assemble】All you have to do is to unfold it and put the boards on it.
【Detachable Slats】Just 1 placed panel to stand stably, and the upper 2 tier wood sticks can be used to hang.
Specification
【Color】: Light Wood
【Size】: 19.02"L x 17.72"W x 28.39"H / 48.3 x 45 x 72.1 cm
【Weight】: 7.05 pounds / 3.2 kg
【Material】: Natural Pine
【Country of Origin】: Taiwan
Photo Gallery

Movies

Greenjet 3 Tier Folding Wood Plant Stand - In this video, we are going to show you some features of it.

Related Products

---

Files Download

---

Read the instruction to learn multiple uses of Greenjet 3 tier plant stand.

---

---
Press Release
Save Your Chaotic Life

Bringing shelves home can somewhat save your chaotic life, but moving the heavy shelves may cause another problem. Don't worry! Our cart can help you out.

Read More

Light Up a Corner

Our end table is ideal furniture to light up a corner at home. The steel legs offer sturdy construction while the walnut finish adds warm tone to the room.

Read More

Economical Display

We provide a variety of mannequins. Either the one with hook or one with self-standing base is definitely practical for displaying clothes.

Read More