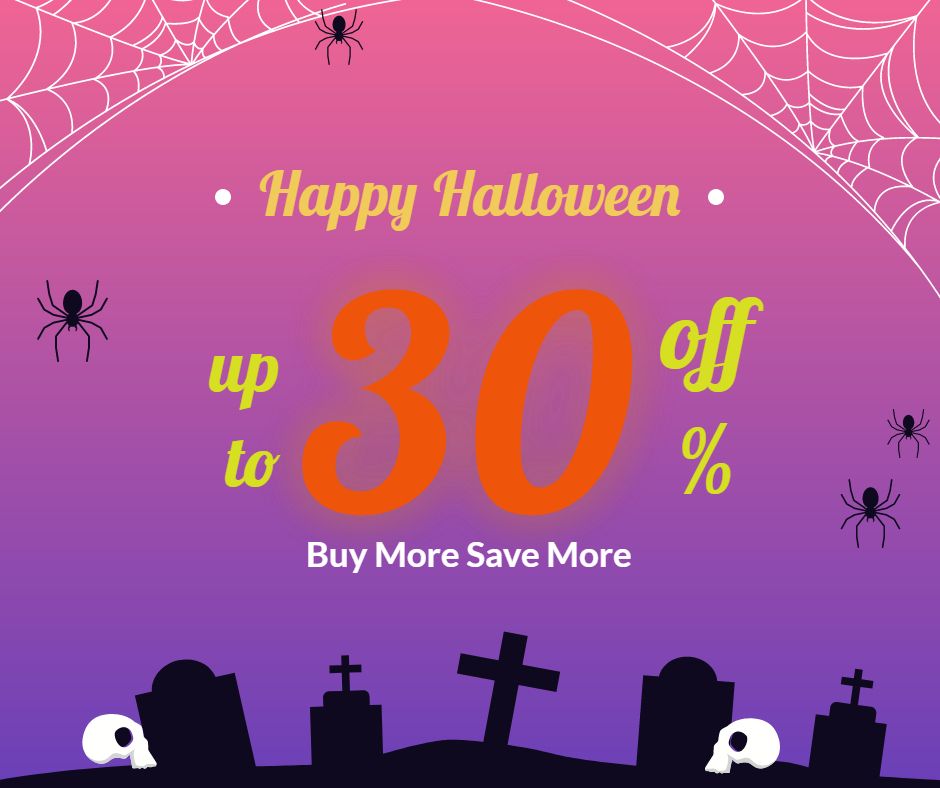 Some Ideas for Halloween - 3 Tier Rolling Storage Cart
Every Halloween, parents will buy candy, special clothing, props, and decorations for their children, but they don't know how to store these added items.
Greenjet's 3 Tier Rolling Cart is a good option! It is multipurpose furniture to make you more convenient for holiday. You can classify your items in each space. It's easy to group up, and it can be either pushed or fixed.

Don't know how to decorate the doorway when children come to your house and say "Trick or Treat"? We can give you some advice!
The first layer – You can put pumpkin lanterns and hang some lightbulb to add horrible atmosphere.
The second layer – Put all kinds of candies and chocolate.
The third layer – Maybe you can put some scary fake spiders, cobweb and other decorations.

Isn't there enough space on the desktop? We recommend a cart that is more convenient to move!
Greenjet's 3 Tier Rolling Cart has plenty of space for you to store all the treats and beverage for the party. When welcoming all your guests, you can show up with a rolling cart filled with food to surprise them. What's more, you can also decorate it according to your needs.
---
23 Oct, 2019
Products

31011

Greenjet 3 Tier Storage Cart provides optimal space for holding toys, reading materials, foods, home decorations, and more. Greenjet 3-tier utility cart...

Details

31010

Greenjet 3 Tier Rolling Cart provides optimal space for holding clothes, toiletries, art crafts, and more. It creates various storage solutions for your...

Details
Cube Storage Catalog
Create A Cube in Multiple Sizes Based on Your Needs.

Download
Greenjet - We are a professional supplier of household and commercial furniture.
Located in Taiwan since 2017, Greenjet Co. Ltd is a professional supplier of household and commercial furniture. Main products, including homeware storage, store fixtures, BBQ rotisseries and camping gears, wood display racks, and cooking and outdoor utensils.
We specialize in using steel wire, wood, acrylic and plastic to turn our ideas into functional and appealing products. Our products range from home furniture, store displays to outdoor goods and they have one thing in common-user-friendly features.
Greenjet has been offering customers high-quality homeware and furniture fixtures, both with advanced technology and 30 years of experience, Greenjet ensures each customer's demands are met.
View our quality products
Wire Grid
,
Cube Connector
,
Rolling Cart
,
Wire Cube Organizer
,
Store Fixtures
,
Plastic Mannequin
,
Gridwall Display
,
Folding Side Table
,
Camping Gear
,
Metal Furniture
,
Mesh Strainer
,
Metal Yard Signs
,
Collapsible Water Carrier
and feel free to
Contact Us
.