Back to School Sale on Greenjet White Rolling Cart and Headphone Hanger.
2021/7/14
Greenjet
Shop our Back to School essentials and supplies sale for the 2021 school year, whether your kids are returning to the classroom or distance learning at home! The back-to-school season is usually a new beginning, and it's also a time of year that many parents love. After a long summer vacation, returning to school is important for children to be prepared. Greenjet has storage solutions to start the school year off smoothly. For online courses, students need a pair of headphones for checking in on Zoom-based classes. They also make students concentrate on tasks and stay productive while listening to music. Greejet Headphone Hanger provides a home for your precious headphone. You don't have to worry about clutter on the desktop anymore. Check out the 5% discount on
Greenjet Headphone Hanger on Amazon
now. Need some dorm storage solutions? Greenjet rolling cart gives you quick access to daily necessities. It can also organize school supplies, such as textbooks, chargers, art supplies, and worksheets. Check out the 25% discount on
Greenjet White Rolling Cart on Amazon
right now. The back to school promotion starts now until 8/31!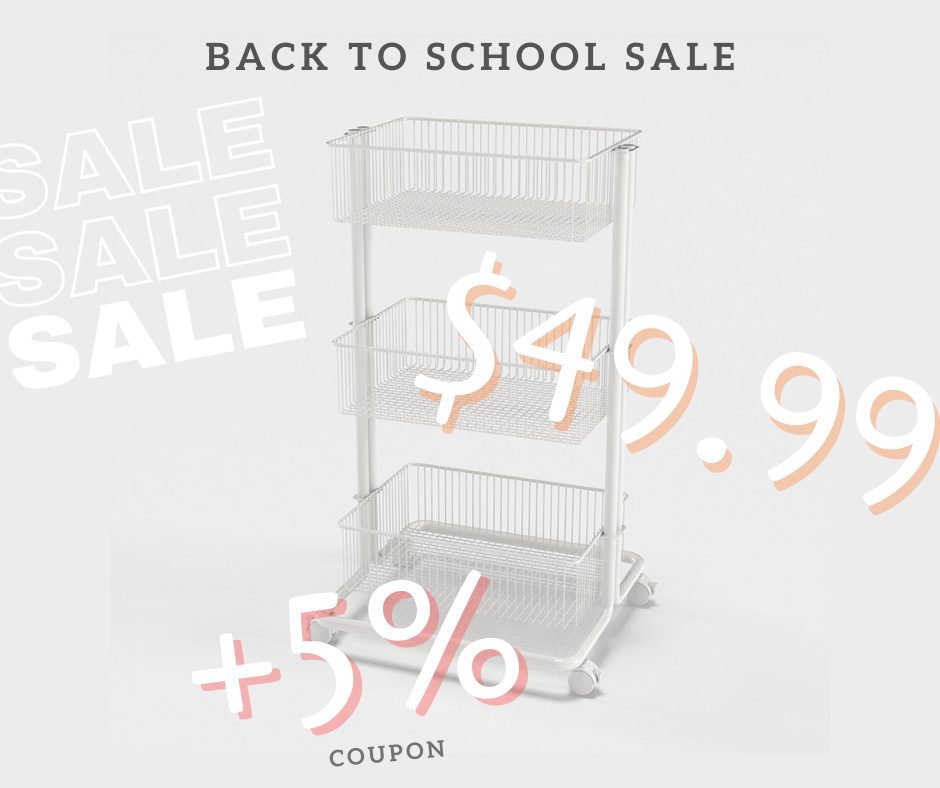 Products

31011

---

Greenjet 3 Tier Storage Cart provides optimal space for holding clothes, toiletries, arts, crafts, toys, reading materials, foods, home decorations, and more. Greenjet 3-tier utility cart is highly durable by virtue of its robust powder-coated steel frame and has 3 spacious mesh basket shelves, ensuring you a long-lasting use. Its white color and simple design make this cart stylish and classic. This cart has mobile versatility to any operation such as office, restaurants, factory and more.

---

34012

---

If your desk is messy or you always cannot find the right stuff on the table, Greenjet Headphone Mount can definitely help you. This under-desk design can help you reduce the clutter on the desktop to make the table neater. It makes full use of the vertical space and easy to reach your stuff.

---

---
Press Release
Save Your Chaotic Life

Bringing shelves home can somewhat save your chaotic life, but moving the heavy shelves may cause another problem. Don't worry! Our cart can help you out.

Read More

Light Up a Corner

Our end table is ideal furniture to light up a corner at home. The steel legs offer sturdy construction while the walnut finish adds warm tone to the room.

Read More

Economical Display

We provide a variety of mannequins. Either the one with hook or one with self-standing base is definitely practical for displaying clothes.

Read More