Kraft Paper Storage Basket Bag
54111 / 54112 / 54113
Washable Kraft Paper Container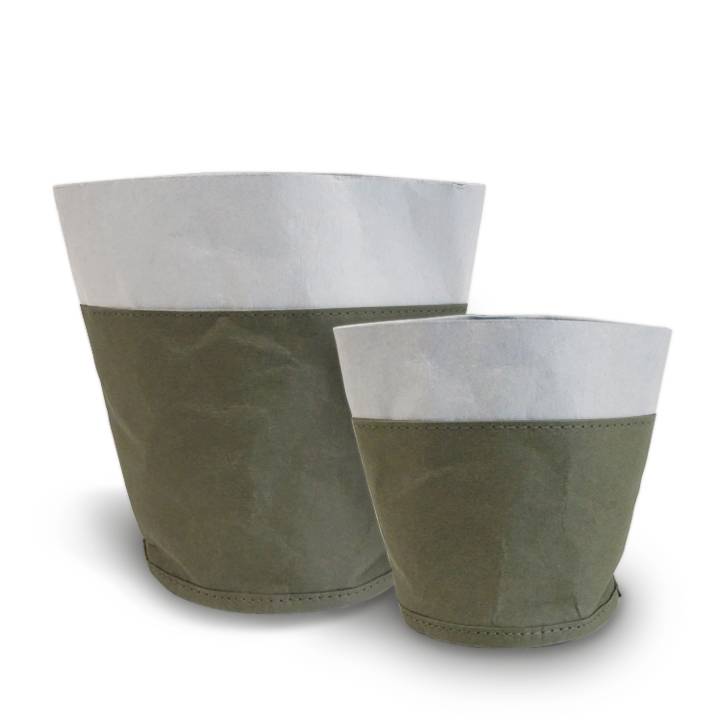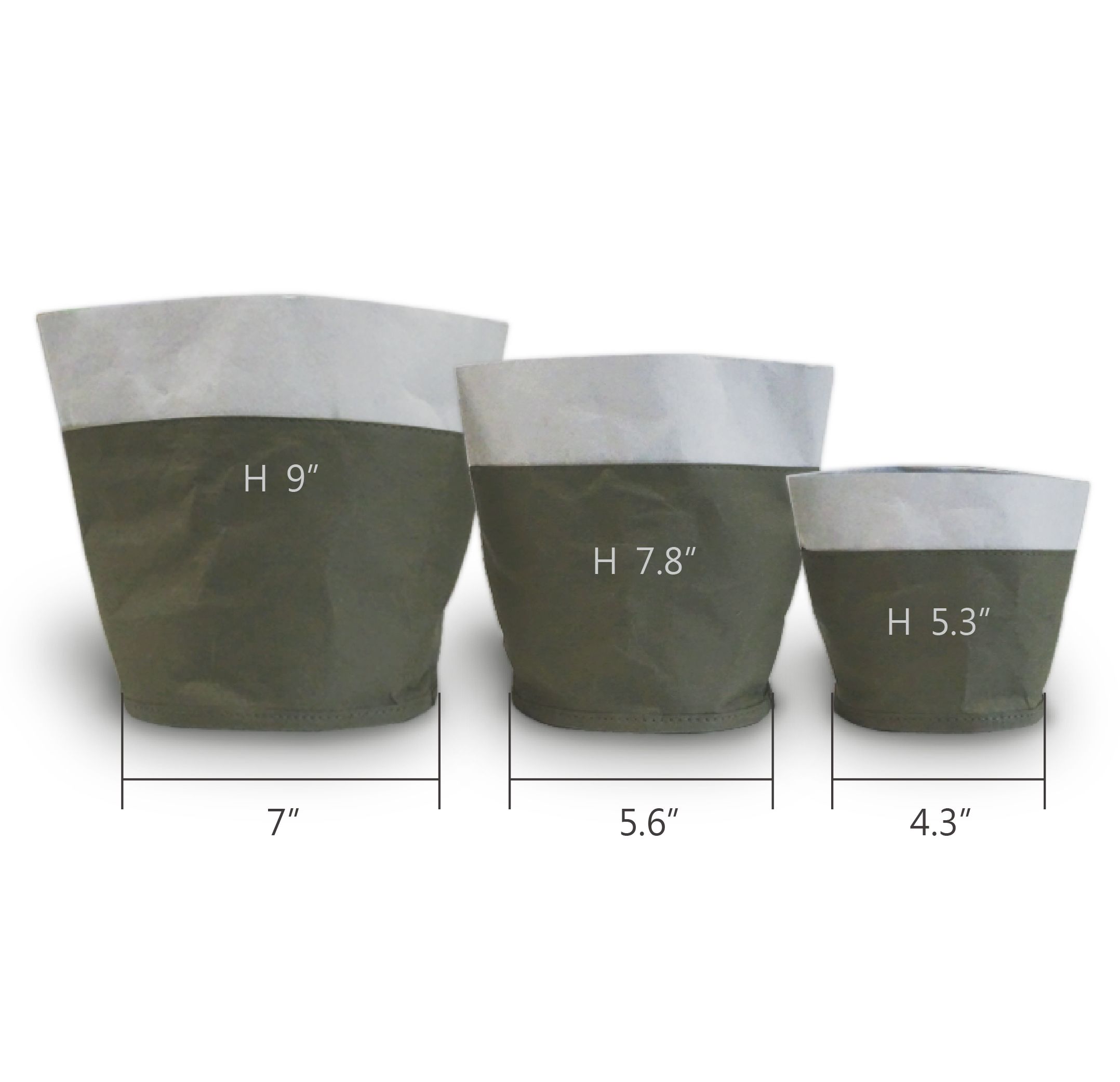 Kraft paper storage bag can be used in many ways, such as transplant flower pots, storage bags and whatever you can think of for storage. Besides, they are soft but resilient. It's made of a new breakthrough material, the paper made of plant fibre processing methods, let the products can be draw, cleaned and reused. In addition, the material of plant fibre can be naturally decomposed. For those who love the earth, it's a good choice.

Greenjet kraft paper bag is perfect plant transplantation helper. When the plant grows up, you don't have to remove it from the pot. All you have to do is place the plant in the soil with Greenjet kraft paper. Greenjet kraft paper container can decompose naturally within 6-12 months, which is environmentally friendly. During transplantation, the growth of plants will not be affected at all.

You can use them to storage books and fruits. If you have no demand to use them, you can store them in an easier way owing to their foldable feature.
Greenjet is your trusted partner.
Greenjet's products are sold worldwide. We are a professional homeware supplier to offer you from small purchases to bulk purchases. We not only provide customize-designed service but also provide fast shipping. It only takes 2 days to arrange the delivery after confirming the order.
【Shipping Information】: We use air / ocean freight shipment or express delivery services to deliver your products.
【Payment Terms】: Our main payment method is TT and Paypal. If you have any specific requirements for the payment method, feel free to contact us.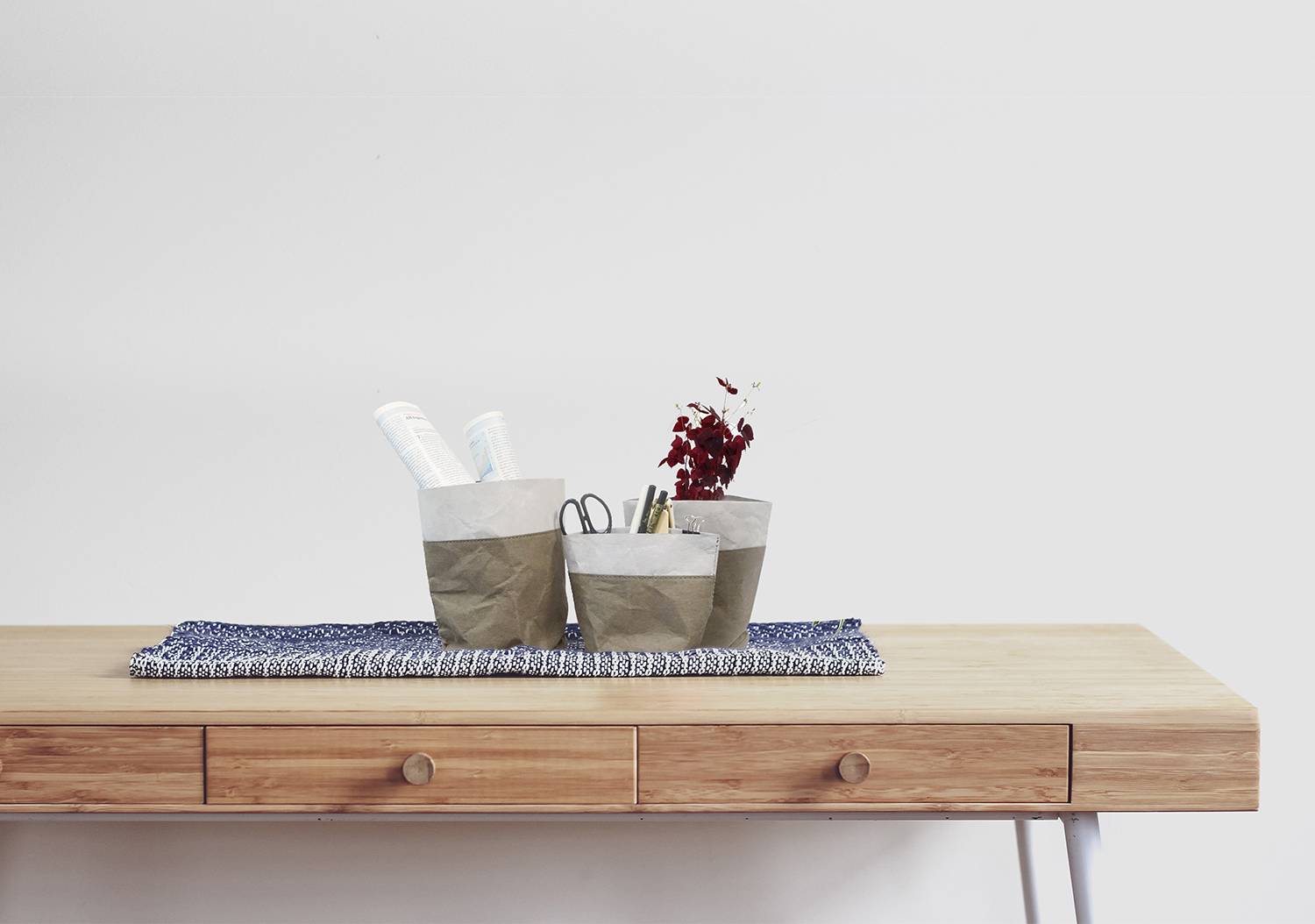 Features
The original material is natural fiber pulp, non-toxic.
When you bury this product in the soil, it can be naturally decomposed friendly to the environment.
You can create your own unique bag by drawing your favorite pattern on the bag.
The lightweight and foldable design make Greenjet kraft paper bag easy to store.
Its environmental protection materials passed SGS testing.
Specification
【Color】: Brown
【Size】: Large - 7"W x 9"H / Medium - 5.6"W x 7.8"H / Small - 4.3"W x 5.3"H
【Material】: Kraft Paper
【Country of Origin】: China
Notices
The color of the product may differ from the actual product. Due to the appearance of the website and film. The picture is only for reference, the product is based on the actual type of the standard.
Due to the natural decomposition and water-permeable of the product material, it is only suitable for the transplanted flowerpot. If you want to use as general flowerpots, we suggest that you can put a small tray at the bottom of the bag, and bury it in the soil as soon as possible after using it for up to two months.
Photo Gallery

Related Products

---

Files Download

---

Read the instruction to learn how to transplant flower pots with Greenjet kraft paper bag

---

---
Press Release
Save Your Chaotic Life

Bringing shelves home can somewhat save your chaotic life, but moving the heavy shelves may cause another problem. Don't worry! Our cart can help you out.

Read More

Light Up a Corner

Our end table is ideal furniture to light up a corner at home. The steel legs offer sturdy construction while the walnut finish adds warm tone to the room.

Read More

Economical Display

We provide a variety of mannequins. Either the one with hook or one with self-standing base is definitely practical for displaying clothes.

Read More