G+ Life Ceramic Serving Bowl
54512
Ceramic Kitchenaid Bowl, Small Porcelain Soup Bowl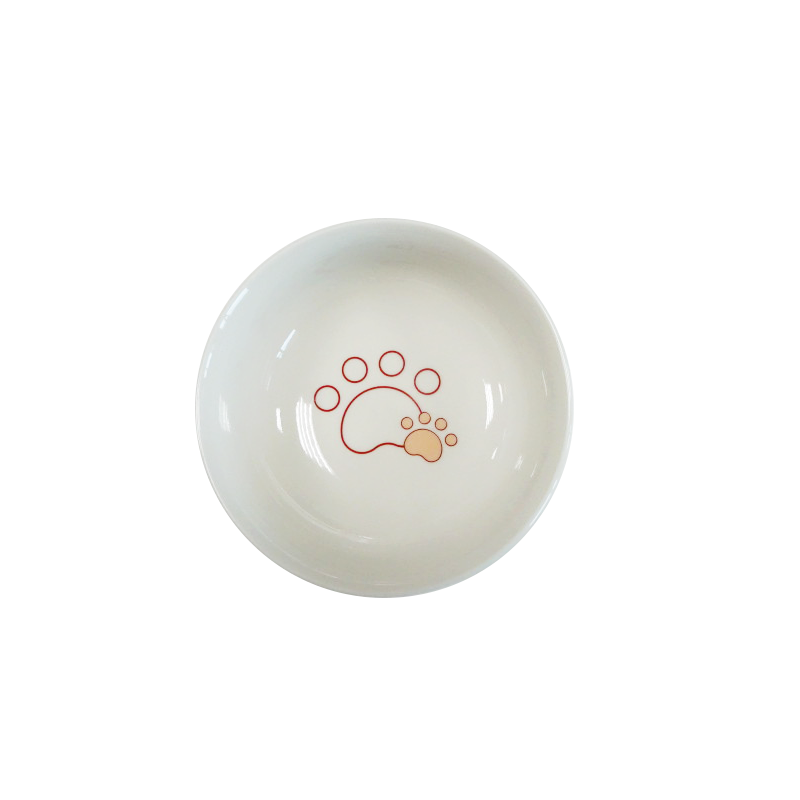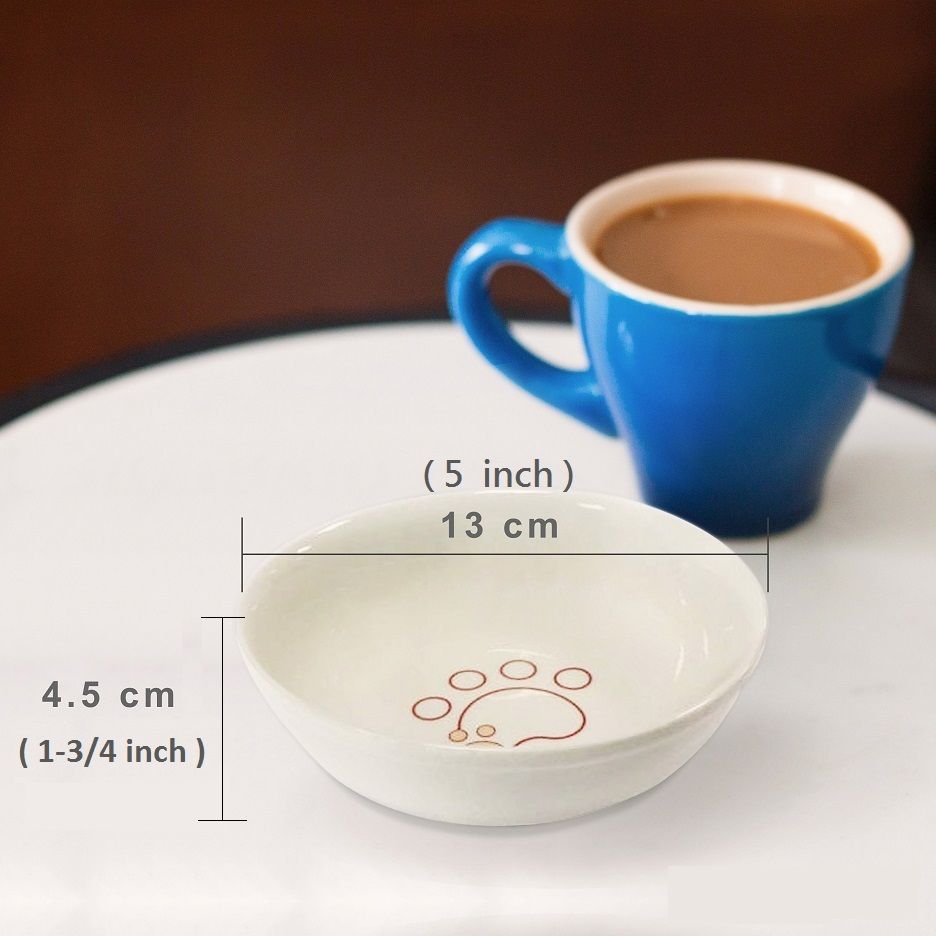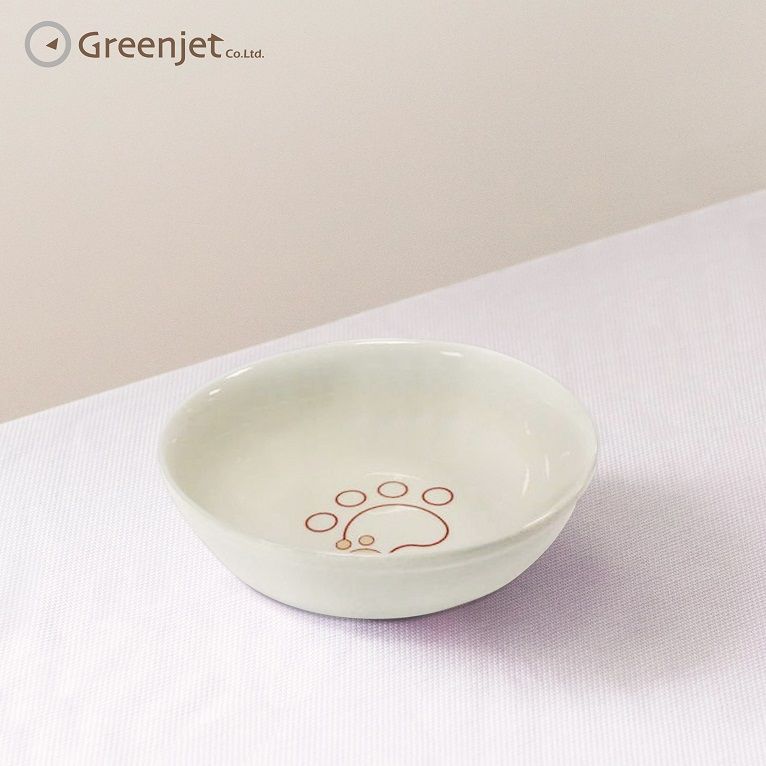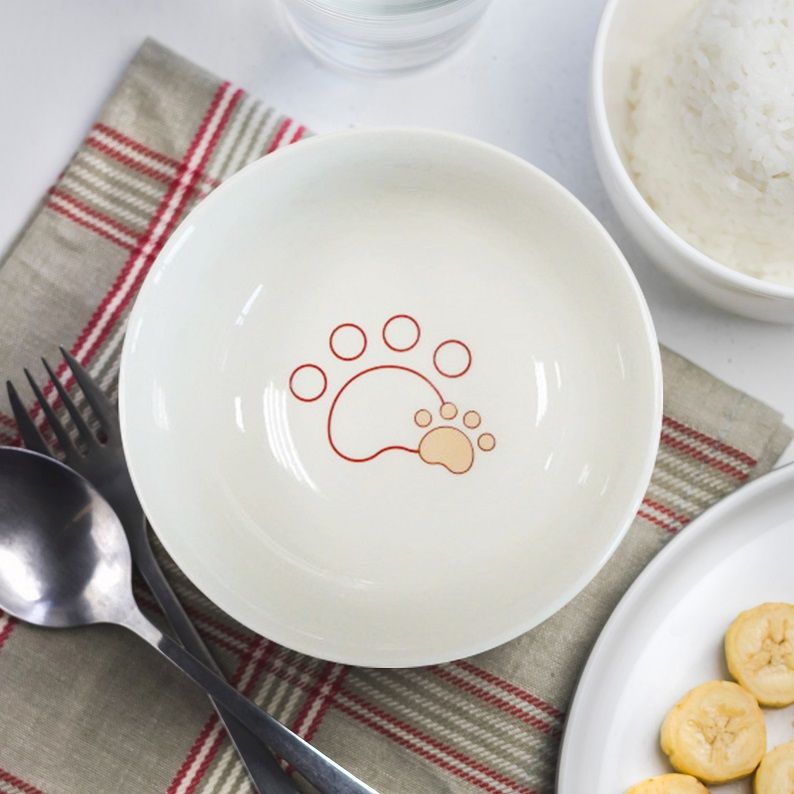 Greenjet Small Ceramic Serving Bowl is an essential addition to your kitchen! It's great for placing a small dish like snacks, cereal, fruit, rice, noodle, soup, and so on. It is perfect for those who have always had no appetite or feel bored during meals.
Greenjet Small Porcelain Bowl Is An Essential Addition To Your Kitchen
With its simple shape and design, Greenjet Small Bowl can add a little fun to your life. It's also suitable for children because there are cute animal palm patterns at the bottom of the bowl. You can encourage your children to eat up all meals, so they can see the design!
Greenjet Ceramic Serving Bowl Is Made From Yingge Taiwan
The bowl is crafted with durable porcelain. It is made from Yingge Taiwan, which is known for its pottery. The history of pottery craft has lasted for over 200 years and is a major pottery township throughout the country. It is also safe for use in a microwave oven, freezer and dishwasher, so this product is very reassuring and trusting.
Greenjet is Your Best Choice.
Greenjet's products are sold worldwide. We are a professional homeware supplier to offer you from small purchases to bulk purchases. We not only provide customize-designed service but also provide fast shipping. It only takes 2 days to arrange the delivery after confirming the order.
【Shipping Information】: We use air / ocean freight shipment or express delivery services to deliver your products.
【Payment Terms】: Our main payment method is TT and Paypal. If you have any specific requirements for the payment method, feel free to contact us.
Features
【Perfect Size】suitable for placing a small dish like rice, noodle, soup, cereal or anything you can think of.
【Safe Material】made of porcelain, so it's safe for use in a microwave oven, freezer and dishwasher.
【Kitchen Essentials】a great housewarming gift when your friends and family are about to move.
【Great Pet Gift】If you have dogs or cats, you can use along with our Greenjet Raised Pet Feeder.
Specification
【Color】: Cream White
【Size】: 5"W x 5"D x 1-3/4"H
【Weight】: 0.72 pounds / 0.3 kg
【Material】: Porcelain
【Country of Origin】: Taiwan
Notices
Do not use an iron brush or other hard material to clean the porcelain bowl to prevent the surface of it from being scratched.
If there is a crack in the bowl, it's recommended not to continue to use it to avoid bacterial growth.
This item is available on Amazon(US), and you can check it on the shop page.
Photo Gallery

Related Products

---

Files Download

---

Read this leaflet to learn Greenjet ceramic bowl can use in a microwave oven, freezer and dishwasher.

---

---
Press Release
Save Your Chaotic Life

Bringing shelves home can somewhat save your chaotic life, but moving the heavy shelves may cause another problem. Don't worry! Our cart can help you out.

Read More

Light Up a Corner

Our end table is ideal furniture to light up a corner at home. The steel legs offer sturdy construction while the walnut finish adds warm tone to the room.

Read More

Economical Display

We provide a variety of mannequins. Either the one with hook or one with self-standing base is definitely practical for displaying clothes.

Read More