New release on Amazon - Greenjet Raised Wood Pet Feed Bowl Stand
2020/03/26
Greenjet
Dogs and Cats are Man's Best Friend
Have you ever noticed that your pets have neck pressure while bending down to reach dishes? Well, you don't have to worry about it anymore because Greenjet hears your voice!
Greenjet Elevated Pet Food Holder is Friendly to Elderly, Arthritis, and Whisker Sensitive Pets
The angle of the tilt can effectively reduce the strain of pets on neck, knees, back, and joints. The elevated height of the stand makes your pets easier and more comfortable to swallow, and simultaneously prevent choking while eating and drinking.Greenjet provides a healthy dining table for your pets! Find this new item on
shop
page on Amazon right now!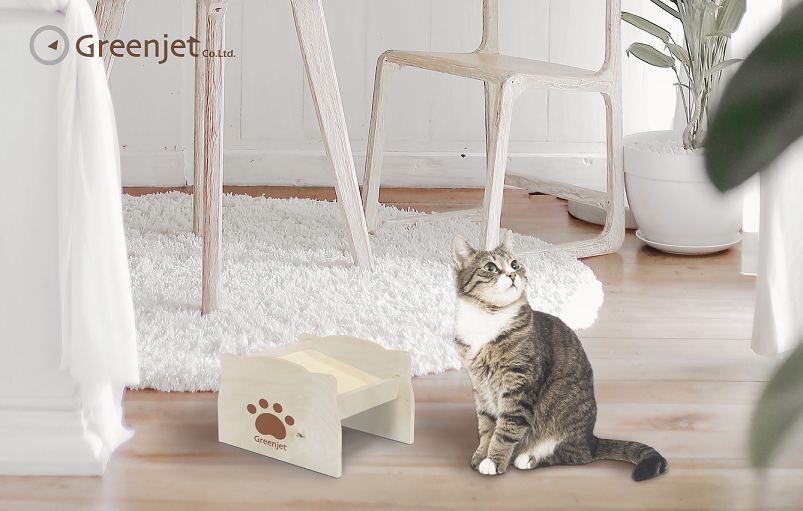 Products

54521

---

It's very important to provide a healthy dining table for our pets. Let's be honest: our lovely pets are careless eaters. Greenjet Raised Pet Bowl Stand can not only save your floors from the mess of spilled food and water but also reduce the strain of pets on the neck.

---

54512

---

Greenjet Small Ceramic Serving Bowl is an essential addition to your kitchen! It's great for placing a small dish like snacks, cereal, fruit, rice, noodle, soup, and so on. It is perfect for those who have always had no appetite or feel bored during meals.

---

---
Press Release
Save Your Chaotic Life

Bringing shelves home can somewhat save your chaotic life, but moving the heavy shelves may cause another problem. Don't worry! Our cart can help you out.

Read More

Light Up a Corner

Our end table is ideal furniture to light up a corner at home. The steel legs offer sturdy construction while the walnut finish adds warm tone to the room.

Read More

Economical Display

We provide a variety of mannequins. Either the one with hook or one with self-standing base is definitely practical for displaying clothes.

Read More